(From www.Chinanews.com, reporter Jing Xu, December 7th) The year 2018 marked Shanghai Adream Foundation Chairwomen Jiangxue Pan's tenth year as a full-time charity worker. On the 5th Conference on Promoting Private Economic Development in Shanghai on December 5th, she was awarded the "Shanghai Outstanding Builder for Socialist Cause with Chinese Characteristics".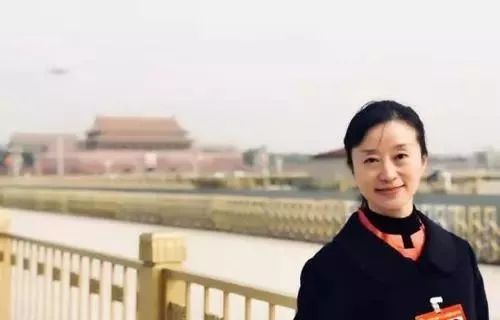 #Jiangxue Pan.
China's modern philanthropy unfolded simultaneously with China's reform and opening up and the development of the market economy. Forty years on, it not only recovered, but made a lot of progress and has entered into a new age. This is high time for people to review its renewed positioning and map out the paths ahead in the new era.
Jiangxue Pan and the Adream Foundation she leads is blazing such a trail.
Sitting in her Zhangjiang office in Pudong, Shanghai, Jiangxue Pan commented: "The four prime decades of my life coincided with China's 40 years of reform and opening-up.  If the past 40 years can be described as a spectacular "China Growth" story, the next 10 years will be dubbed a legend of "Transformation". Hence, a charity organization has every responsibility to make a due contribution to China's governance modernization.
Forty years ago, when seven-year-old Jiangxue Pan became a Red-Scarf Young Pioneer, a sense of pride and mission for rejuvenation of China was instilled in her and has powered her forward ever since.
30 years ago, when Jiangxue Pan came to Beijing Jin Shan High School, she met many excellent classmates. She said: "thanks to these excellent peers, I became more confident in the future and in myself." Since then, she began to notice the positive changes brought by China's reform and opening up and the huge economic and cultural differences between China and the rest of world. As a youngster, she was struck by Chinese people's aspiration for a more equitable, democratic, free, prosperous and beautiful society.
After her graduation from university in 1994, Jiangxue Pan seized the opportunity of China's reform and opening up by coming to Shenzhen alone and becoming a director of China Merchants Securities.
During this period, she discovered institutional problems inherent to advanced capital markets and the fact that capital markets were in de facto control of major foreign banks. She also upgraded her understanding of philanthropy from mere donation of materials to spiritual enlightenment. She began to learn how to help people grow in a more effective way.
Ten years ago, after attending a number of charity activities in impoverished mountainous areas especially in Tibet, Jiangxue Pan decided to give up her highly-paid senior manager's job in the securities company and devote herself as a full-time charity worker.
In 2008, Jiangxue Pan registered "Shanghai Adream Foundation" in Shanghai and instituted standards of "openness, fairness, professionalism and high-efficiency" for its management and operation. Approved by Shanghai Civil Affairs Bureau in 2014, Adream Foundation became the first foundation in Shanghai that was converted into a "public charity". It was rated a "5A Foundation" by Chinese Social Organizations and has topped the ranking on Forbes Magazine's "25 most Transparent Foundations in China" List for several consecutive years.
Since its inception, Jiangxue Pan has established the Adream vision of nurturing "truth-seeking and loving" aspirational youths through enhancing their core competencies and supporting them to become a new generation of confident, poised and respected persons.
She spent ten years offering one project —— one systematic charity product that she developed named "Adream Center", which was transformed from one ordinary classroom in a school and serves as a window for children to see the outside world.
From the prototype of "village library" in northern Tibet in 2007, Adream Center 6.0, after continuous improvement, has evolved into a "future classroom". In this children-centered classroom, Adream Foundation and East China Normal University have jointly developed more than 30 kinds of Adream Competency-based Education curriculum for children from grade one through grade nine and incorporated them into schools' curriculum, so that children can come to Adream Centers to have classes every week. Moreover, they have jointly developed an online credit registration and service system for teachers named "Adreambox.net".
From Jiangxue Pan's personal dream in education to a foundation with more than 4000 volunteers and three million plus institutional and online donors, Adream Foundation has attracted more than 600 million RMB of accumulative donations. Currently, Adream receives more than 100 million RMB of donations annually. But more important than the scale of funds, Adream has formulated its own charity product concept.
Jiangxue Pan commented: "thanks to ten years of working as a charity worker, I was deeply convinced that we need to embrace 'love and trust' as a whole society". She added that she was so grateful that she could seize the golden opportunity offered to her in the past ten years at her prime age.
At the moment, Jiangxue Pan is thinking about Adream's development in the next ten to twenty years. Her answer is, Adream should be able to grow at the same pace with China's progress in governance and institutions.
It's Jiangxue Pan's hope to promote social development through education. She remarked: "No matter how the future is, Adream sticks fast to our ideal and mission of promoting China's social changes through education." It's Adream's mission to help every child grow up with confidence, composure and dignity and acquire the necessary abilities to realize their dreams. "Adream aims at helping future generations improve their core competencies. This will in turn, combined with the positive changes brought about by China's reform and opening-up, ensure a beautiful life for people." (The end of this reporting)
---
The copyright of this article belongs to the author and the copyright of the translation of this article belongs to the translator. If you need to quote this article, please identity the sources.
Ready to share.