Mickey is the childhood idol and friend for countless kids. Dressed in red shorts, big yellow shoes and white gloves, Mickey is whistling and bouncing all the time. Children dream of coming face to face with Mickey. If I can meet Mickey, how wonderful it will be!
On November 18th, their dreams came true. Nine children from Adream Center schools came to Shanghai Disneyland with their fantastically designed birthday cards and joined a birthday party for Mickey!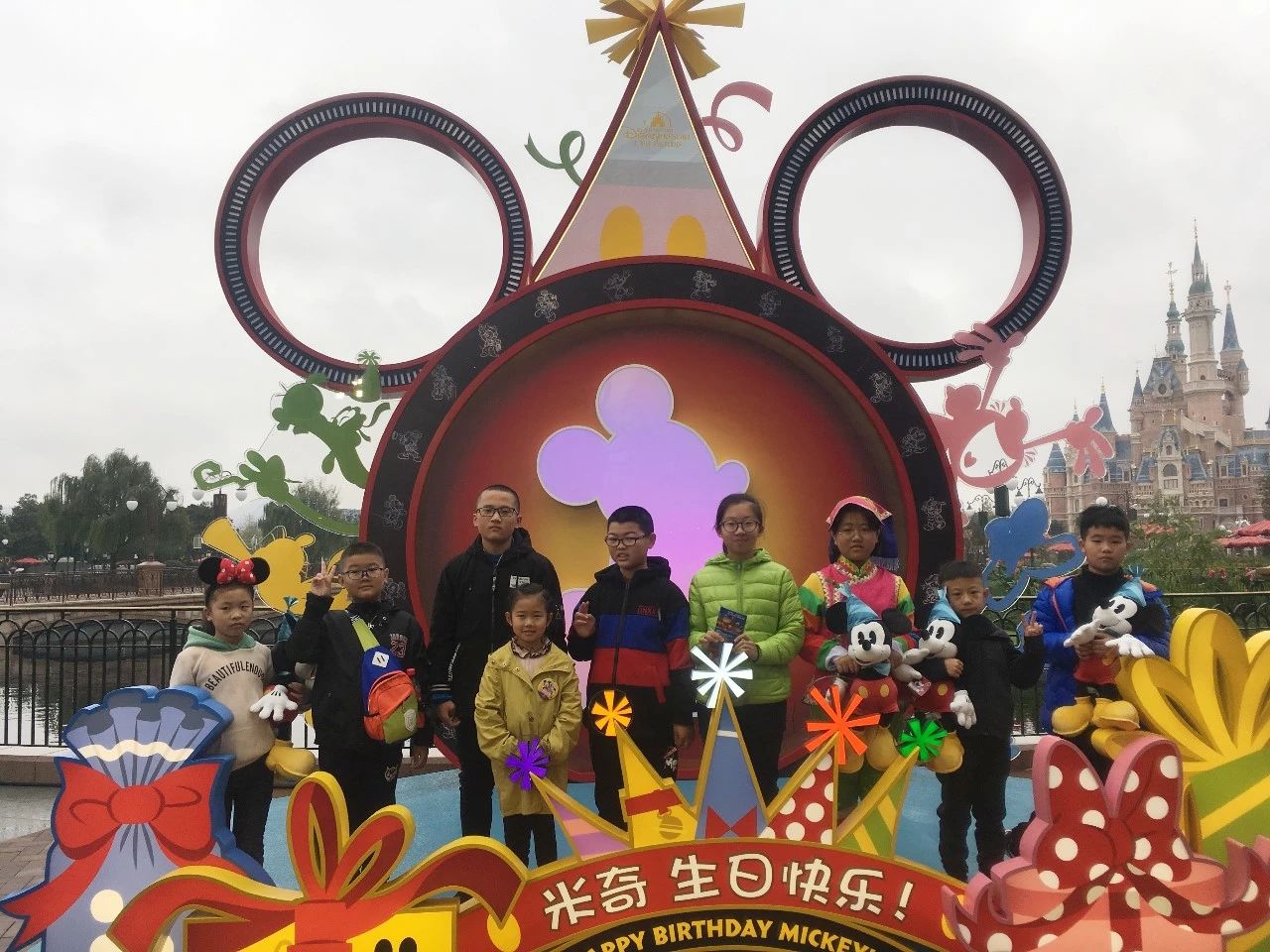 These nine children stood out with their creative designs in "Making Birthday Cards for Mickey" campaign, jointly organized by Shanghai Adream Foundation, Shanghai Disney Resort, Walt Disney Company (China) Limited and China Eastern Airlines. Organizers hope to stimulate children's artistic imagination and creativity and nurture their love for art and life by encouraging them to freely create birthday cards for Mickey.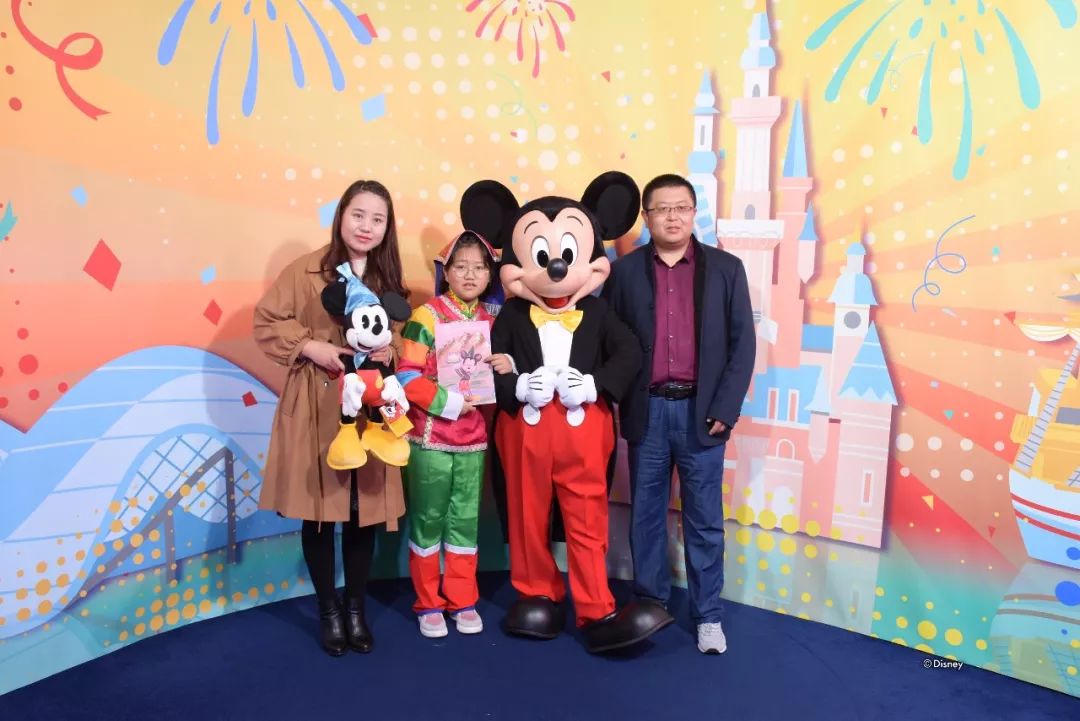 #Adream families take pictures with Mickey
For more than a month since October 26th, Adream Foundation invited children from Adream Centers all across China to contribute creative birthday cards designed for Mickey in "Adreambox.net". Among nearly 8000 works, nine individual works were chosen to present to Mickey and their authors were awarded "the Most Active Creative Designers". Another 90 won "the Most Active Dreamer" Award and each was given a Disney gift box as prize. This activity is aimed at encouraging children to accomplish their own creative works for Mickey's birthday celebration.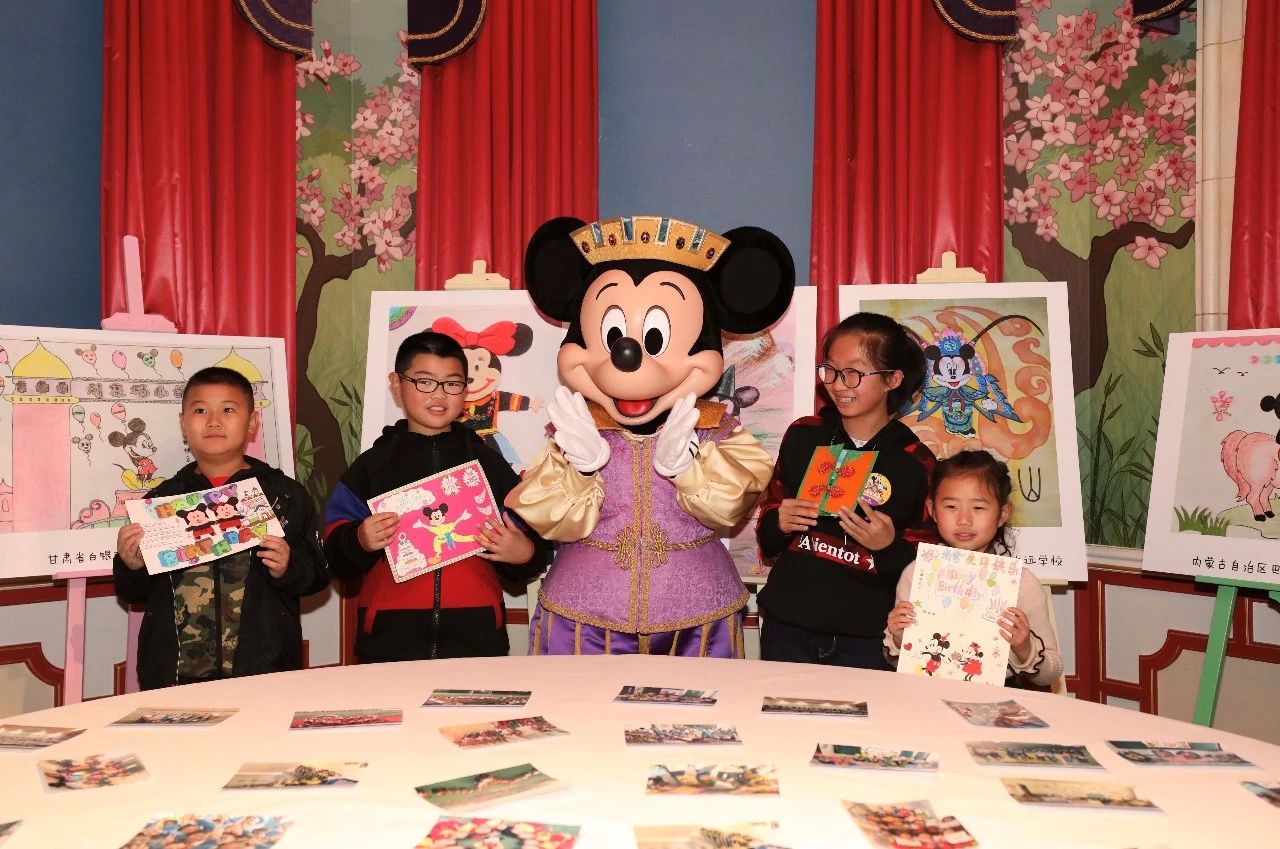 #hildren present birthday cards to Mickey
Shujin Li from Inner-Mongolia was rejoiced: "Can you imagine how happy I am when I present the birthday card I have carefully designed for Mickey, with my parents and teachers surrounding me!"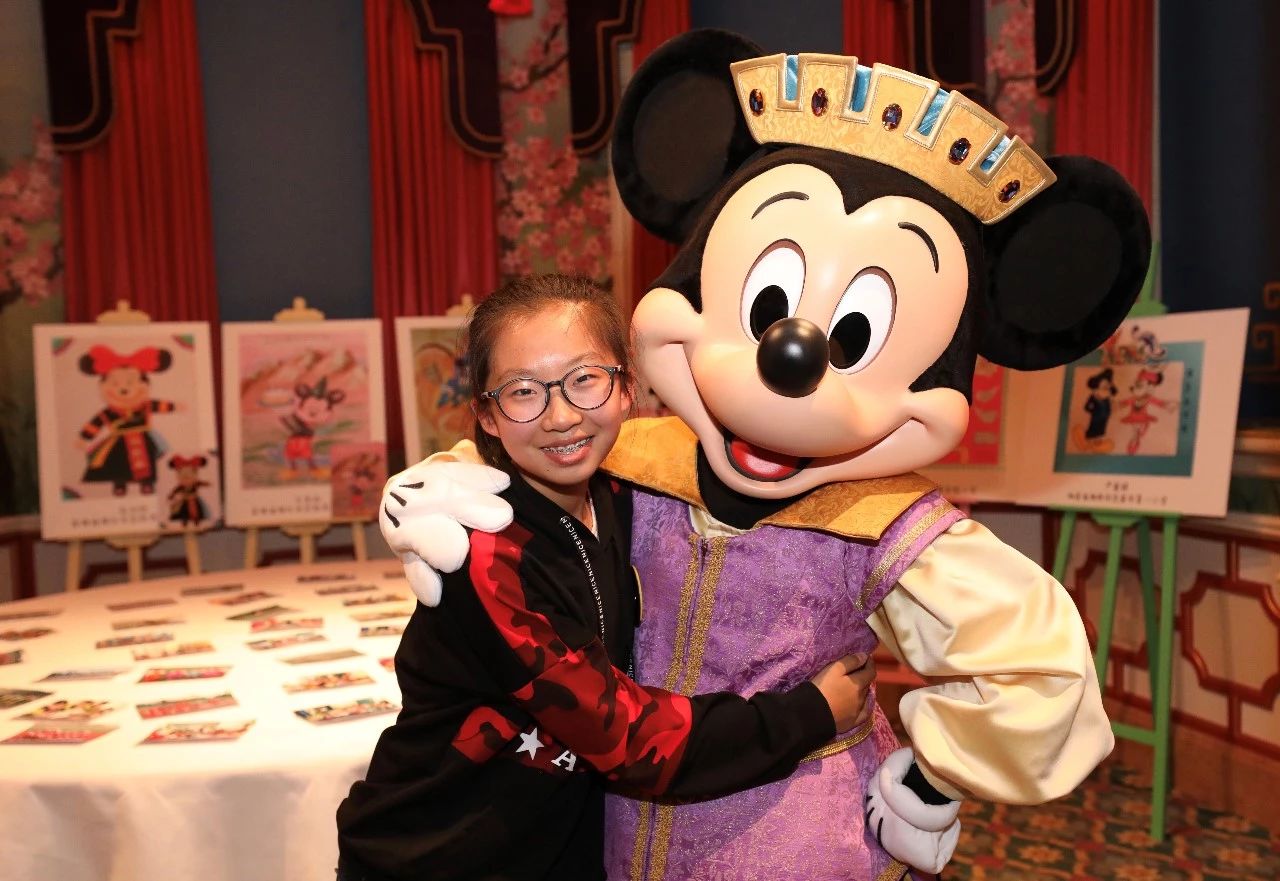 #A gift from Inner-Mongolia for Mickey
An Adream worker responsible for this activity commented: "We're very grateful to Shanghai Disney Resort, Walt Disney Company (China) Limited and China Eastern Airlines for providing Adream children with such a wonderful opportunity. As early as in 2017, Adream Foundation has been working with Disney to develop 'the Art of Life' curriculum to promote Competency-based art education for Chinese children."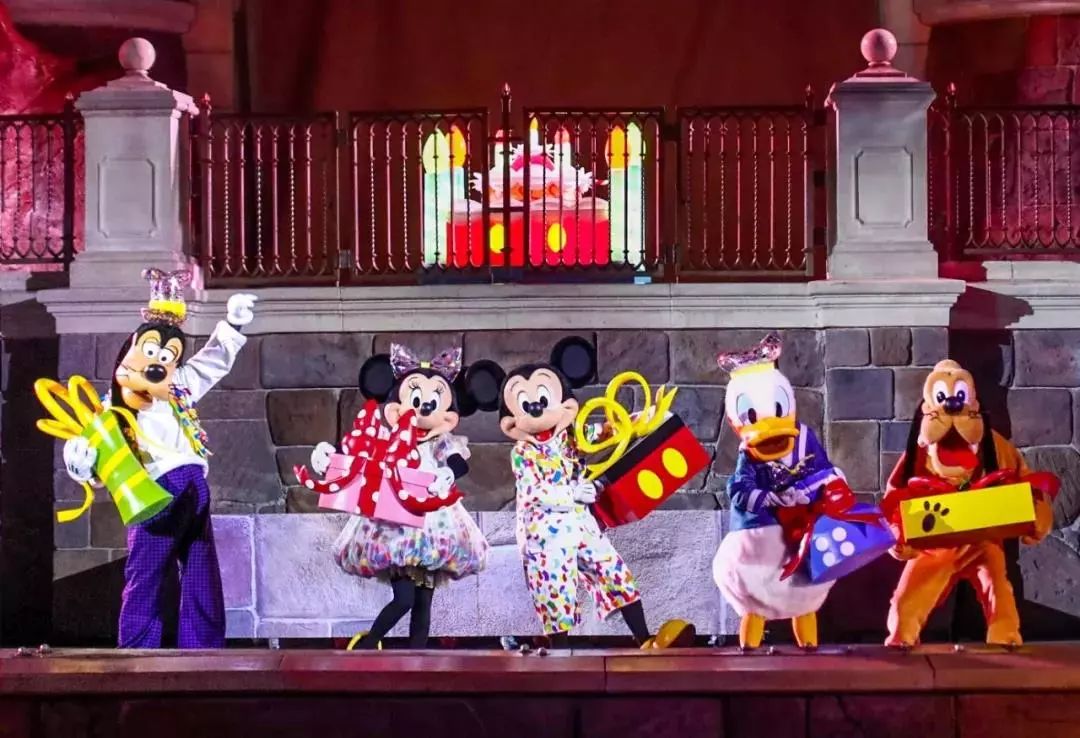 In that evening, Mickey and Minnie, dressed in their brand-new tailor-made birthday outfits, appeared in their birthday celebrations in front of the Enchanted Storybook Castle. They were joined by Goofy, Pluto and Donald duck. These cheerful Disney characters invited tens of thousands of tourists in the park to sing "Happy Birthday to You" together. A truly unforgettable moment!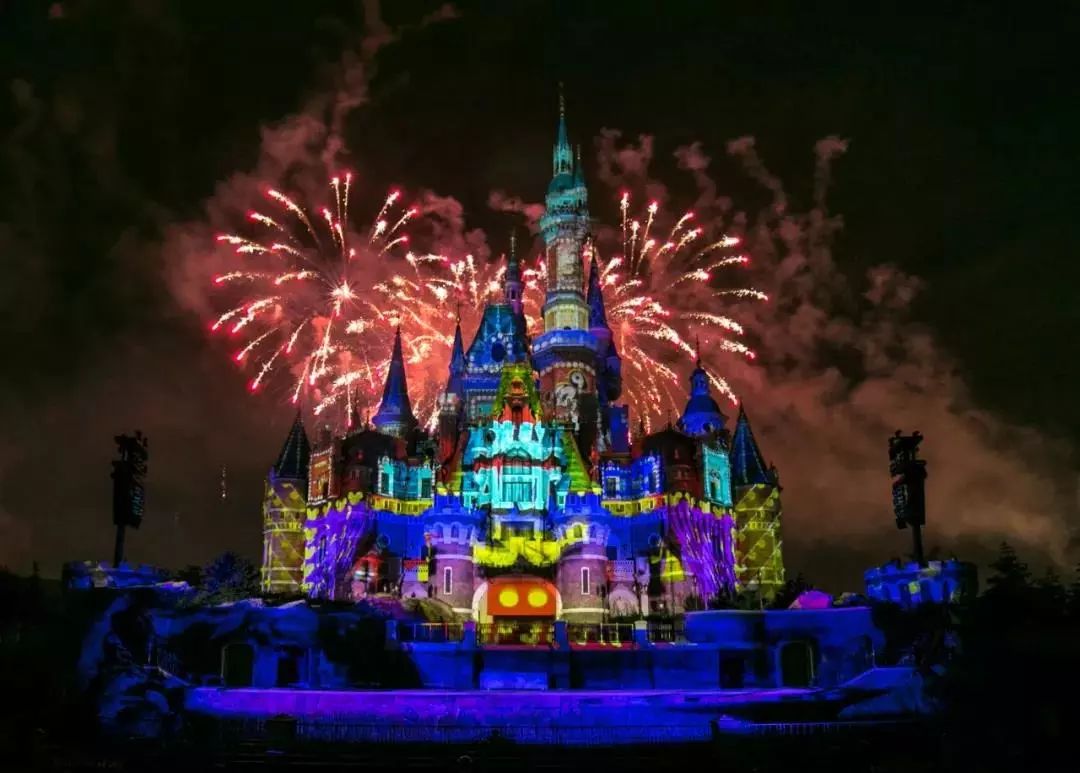 Before "Ignite the Dream — a Nighttime Spectacular of Magic and Light" unveiled, a projected show about Mickey's adventure unfolded on the Enchanted Storybook Castle, pushing the celebration to a climax. Then the nighttime sky was lid by Mickey-shaped fireworks. The celebration concluded in a sea of joy and happiness.
---
The copyright of this article belongs to the author and the copyright of the translation of this article belongs to the translator. If you need to quote this article, please identity the sources.
Ready to share.