​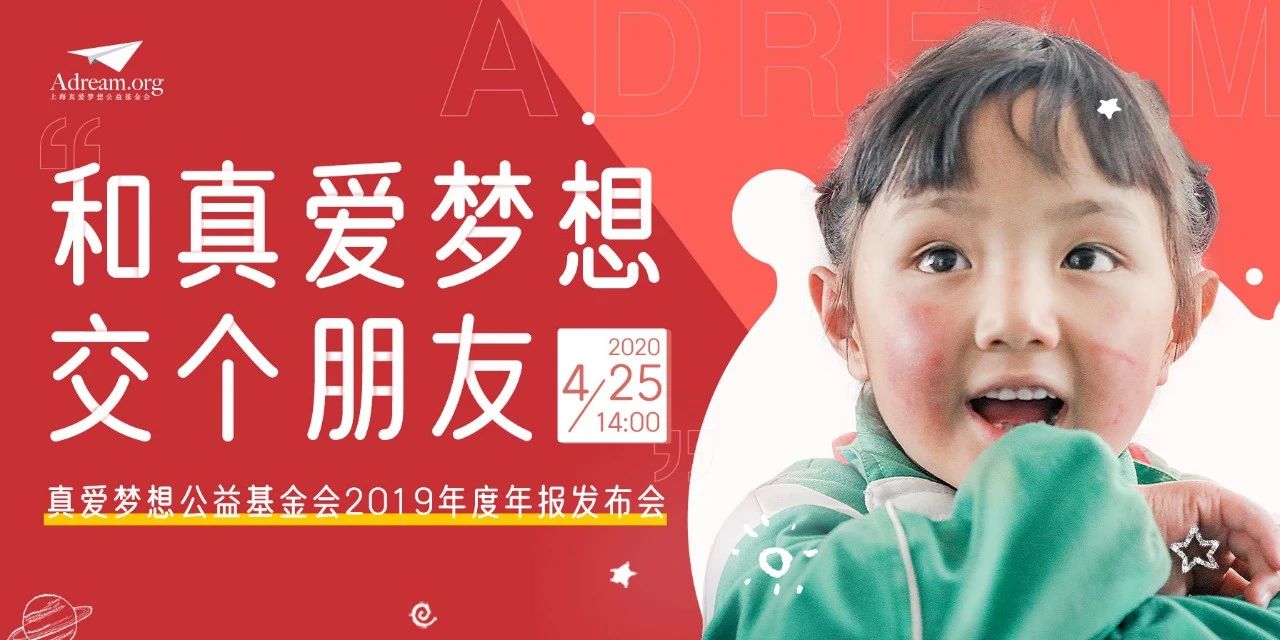 On April 25th, 2020, Shanghai Adream Foundation held a press conference on "Cultivating Deep-Rooted Pubic Trust": the 2019 Adream Foundation Annual Report Press Release in Shanghai. The press conference highlighted Adream Foundation's field work and approaches in education charity work, and its emergency actions taken at the beginning of this year amid the Covid-19 pandemic. It also answered hot issues in charity work concerning "management fees", "openness and transparency", "usage of charitable funds" and "salaries of charity workers", etc.  The press conference was broadcast live on multiple platforms, supported by Bilibili, Sina Weibo, Yidianzixun, the philanthropic channel of Ifeng.com, iQIYI, Toutiao, Shanghai Gengfu Foundation, to name a few. It was viewed online by more than 200,000 people, effectively promoting the core philanthropic concept of Competency-based Education —— "helping improve children's school experience" to much wider audiences.
Much as we cherish the public trust gained through our professional work, our educational charity cause is empowered by public trust to forge ahead.
The year 2019 witnessed trust conferred by some 26 million people to Adream Foundation, who made generous donations and supported children's Competency-based Education. Among all the donors, some 60% made repeated donations to Adream Foundation. The Foundation registered total revenues of 219 million RMB, exceeding the 200 million RMB mark for the first time in 12 years. It's worth noting that online users from the charity channels of Alipay and Tencent contributed significant growth in donations to Adream Foundation.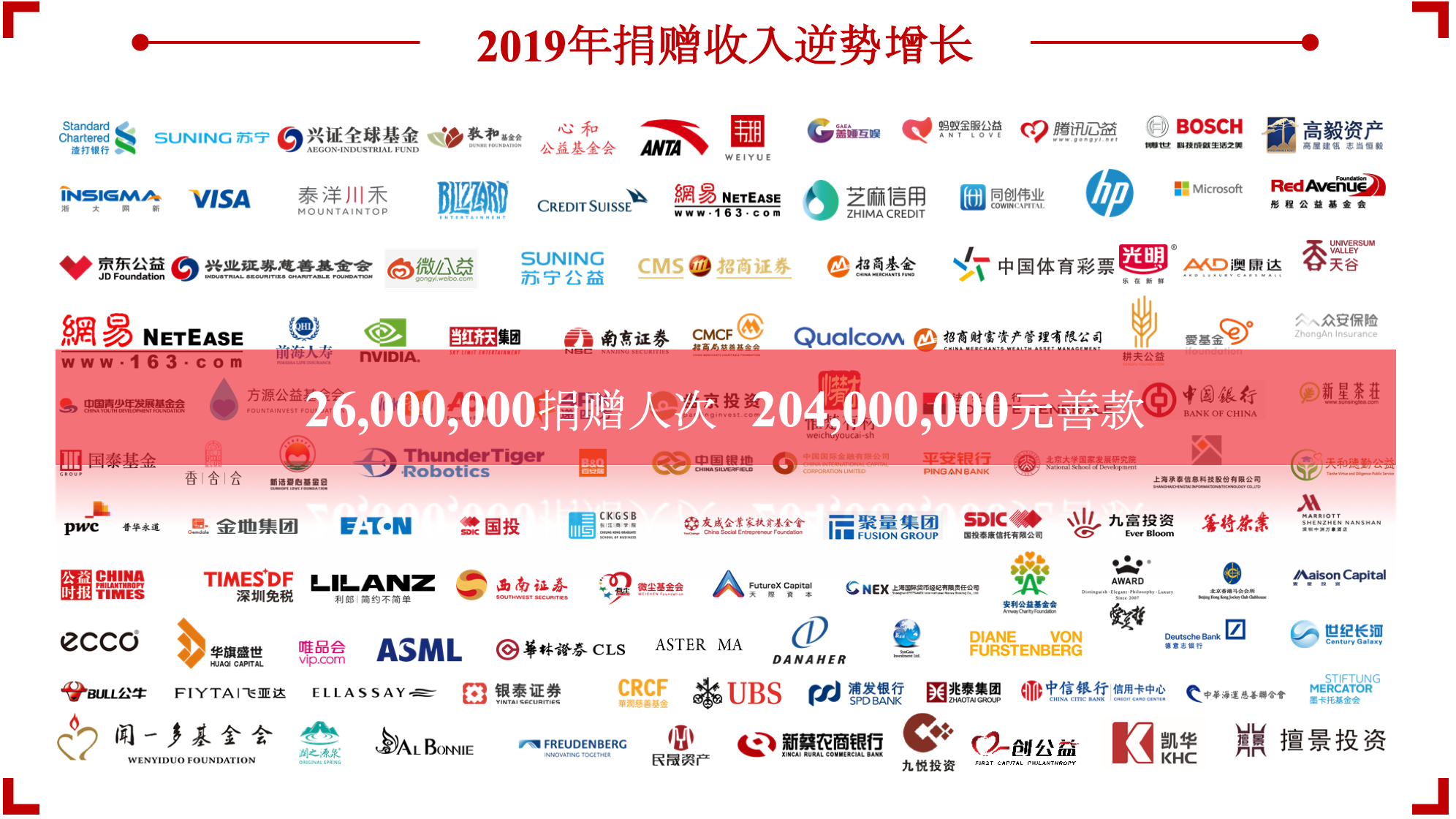 Moreover, Adream is working with more and more retailers and consumer brands to institute consumption-based donations, providing a real-life donation environment to people from all walks of life. For instance, companies like Suning, Huawei, Anta, ECCO, and World of Warcraft actively participated in online charitable activities, such as Tencent's September 9th "99 Giving Day", Alibaba's "95 Philanthropic Week", and Taobao's "Charity APP" campaign, while at the same time promoting these activities in their brick-and-mortar stores. These efforts not only increased the amount of donations, but disseminated the philanthropic concept of Competency-based Education and Equity in Education to wider audiences, and at the same time, greatly enhanced the brand impact of these retailers and consumer goods companies.
The year 2019 also witnessed significant increase in the ratio of contribution from the government sector. Indeed, some 70% of the funds came from district and county-level education bureaus that we have worked with. This marks the initial success of Adream's sophisticated cooperation and joint operation with local education bureaus, and the trust and recognition we have gained from local governments.
Much as we cherish the public trust gained through our professional work, our educational charity cause is empowered by public trust to forge ahead.
As remarked by Jiangxue Pan, Chairwomen of Adream Foundation: "Doing charitable work is far more complicated than simply doing good. You need to, as required by your mission, equip yourself with highly efficient social service abilities. Practicing professional philanthropy is in essence carrying out responsibilities entrusted in you in a far more responsible manner. Only when you keep thorough transparency and improve the mechanism of information disclosure, can you gain the trust from donors and beneficiaries.
#Jiangxue Pan: To be an Audacious Adream Worker in the Age of VUCA Challenges
On the one hand, Adream Foundation was given the green light in the evaluation procedure for social organizations in Shanghai in 2019, and obtained the 5A ratings for several years in a row. It also topped the List of the Most Transparent Charitable Foundations in China by Jiemian News, becoming the benchmark for professionalism and transparency in the philanthropic sector. Adream is using models such as ihuodui.org (our charity incubation platform), earmarked funds and "United Way" to empower 209 education charity partners in fundraising, brand communication, project management and institutional governance to jointly develop and provide enhanced educational philanthropic products and services for children.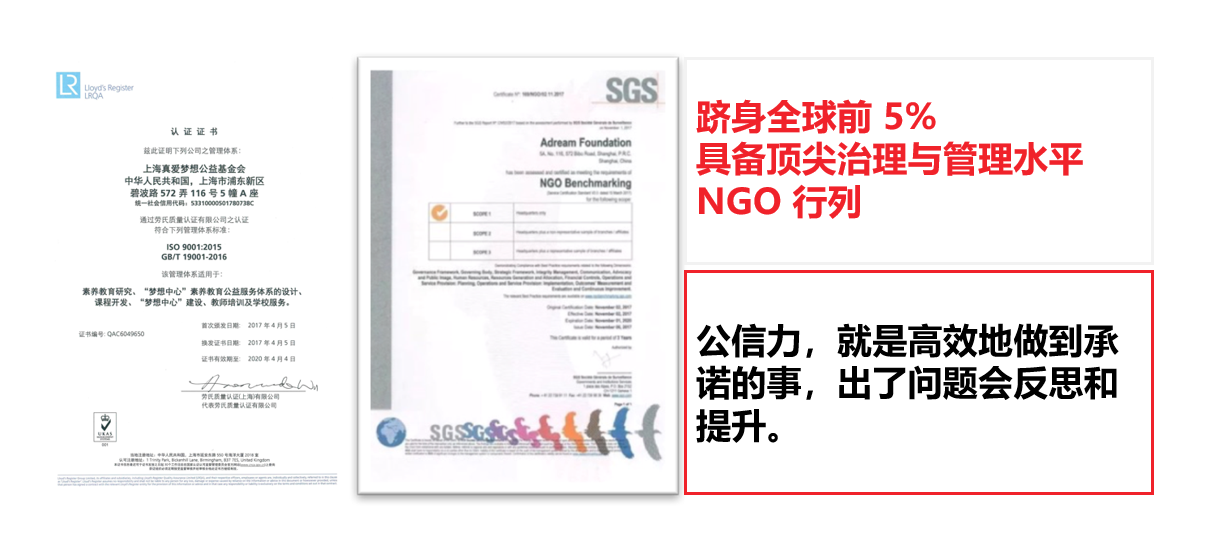 On the other hand, Adream Foundation has tenaciously worked out a PPPS cooperation model, featuring Public-Private-Philanthropic-School alliance with Chinese characteristics, which enables education bureaus, schools, teachers, donor agencies and volunteers to become "Adream's Partners". This inter-agency collaboration promotes restructuring of the local education system and ensures high quality Competency-based Education accessible for every child. In 2019, Adream Foundation built 501 Adream Centers, trained 12,901 personnel including teachers, school headmasters and education bureau heads, and conducted "Adream Classrooms" activities, in which 2483 Adream teachers from 31 provinces, municipalities and autonomous regions nationwide were inspired and mobilized. "Adream Salon" and other similar activities enhanced the construction of the Competency-based Education collaborative network, which energized local educational eco-system.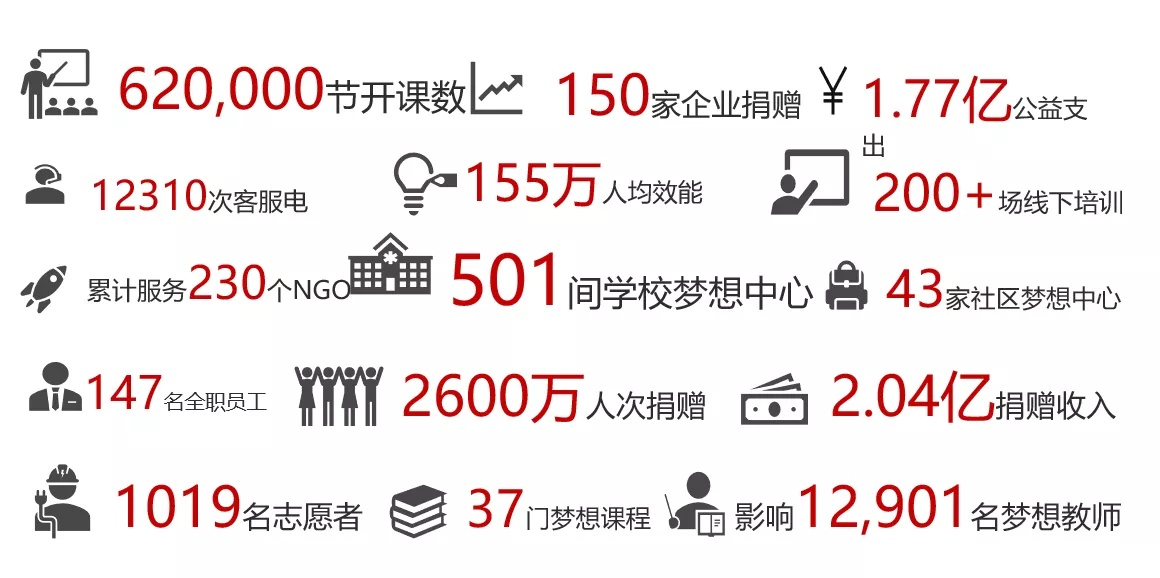 At the beginning of 2020, Adream Foundation responded swiftly to the Covid-19 outbreak. Availing its advantages, it joined hands with education bureaus and schools to raise funds and contact material suppliers, logistic and warehouse providers in order to prepare Covid-19 prevention materials for schools. In just two months' time, it raised and distributed some six million RMB worth of materials to 415 schools. It also produced and promoted an online Competency-based Education show "Adream's Voice" to support online education for students whose classes were disrupted by the pandemic. The show worked with parents, teachers and schools to provide a good learning and growing environment for children.
Take a path less travelled by — we have seen light of hope at the end of tunnel.
Rome is not built in a day; there's no easy path for successful education, nor any shortcut for successful education philanthropy.  Yet Adream Foundation remains optimistic and cautious, aggressive and patient. We will continue to make every effort to "strengthen public trust" and "conduct Competency-based Education earnestly".  We share with children our pursuit of "truth, love and dreams". We aim at building a much wider Competency-based Education Philanthropic Alliance to empower children's all-round development, helping children — "China's future" grow up with confidence, composure and dignity.
---
The copyright of this article belongs to the author and the copyright of the translation of this article belongs to the translator. If you need to quote this article, please identity the sources.
Ready to share.