From the editor: on Sep.  24th, Jiangxue Pan, Founder and Chairwoman of Shanghai Adream Foundation was invited to attend the book release press conference for China in Transition. As the opening case in this compilation, jointly published by Cheung Kong Graduate School of Business (CKGSB) and Earnshaw Books, we wonder why a local grassroots foundation can take such a prominent place in the book China in Transition: 10 Case Studies of Chinese Companies Breaking the Mould?
The press conference, held at the CKGSB's Shanghai campus by the Huangpu River, was attended by more than 150 delegates from academia and the business world. Chaired by Professor Rui Zhu, Director of the Center for Social Innovation and Brand Research of Cheung Kong Graduate School of Business, Jiangxue Pan shared her views with representatives from Haier, Tujia, The Economist Corporate Network and other companies that were also included as case studies in the compilation.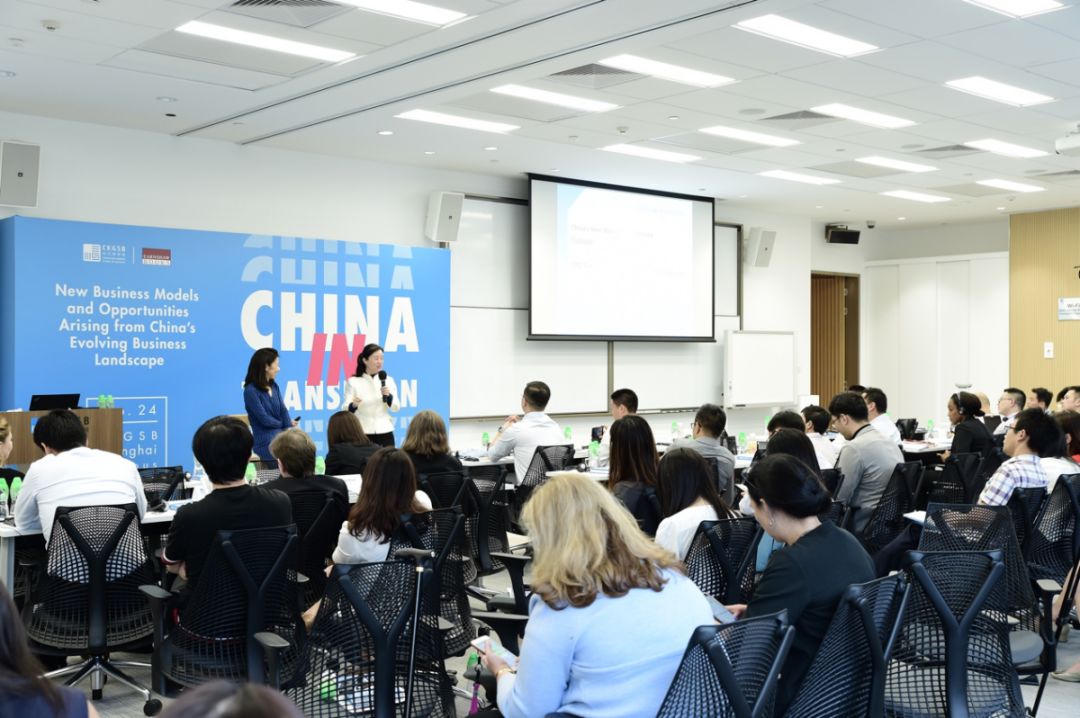 "Not only being selected but being the opening case of this book is a great honor for Adream Foundation." Jiangxue Pan remarked. "That shows people's growing recognition of Adream's efforts to combine business logic with philanthropy. Adream will work out a brand-new path for China's charity sector development with its own field work and efforts." The book details Adream's journey from an idea to a scaled product system step by step. Introducing business logic into philanthropy is not a whimsical idea. As at the very beginning of Adream's founding, Jiangxue Pan and the entire Adream team have been thinking how to enhance efficiency and output of Adream so that teachers and students can benefit most. From the very first day of operating the first Adream Center, Adream has encountered numerous difficulties and a lack of precedence to follow, as few were engaged in philanthropy in those days. Pan added: "By introducing the business management model, we saved expenditure and time otherwise often wasted by charity organizations." The successful decade-long development of Adream attested to this theory.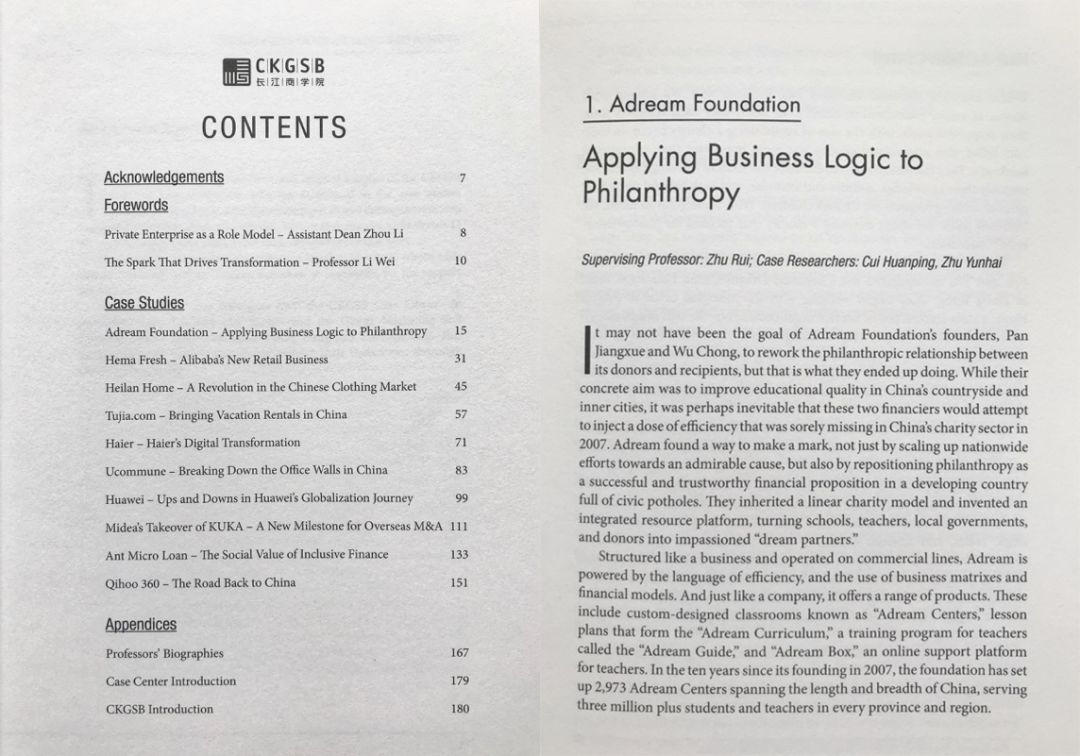 Jiangxue Pan elaborated on the topic of "leveraging business logic to advance China's philanthropic cause", expounding three major principles that have been worked out by Adream, thus laying the groundwork for herself and other mission-driven charity organizations: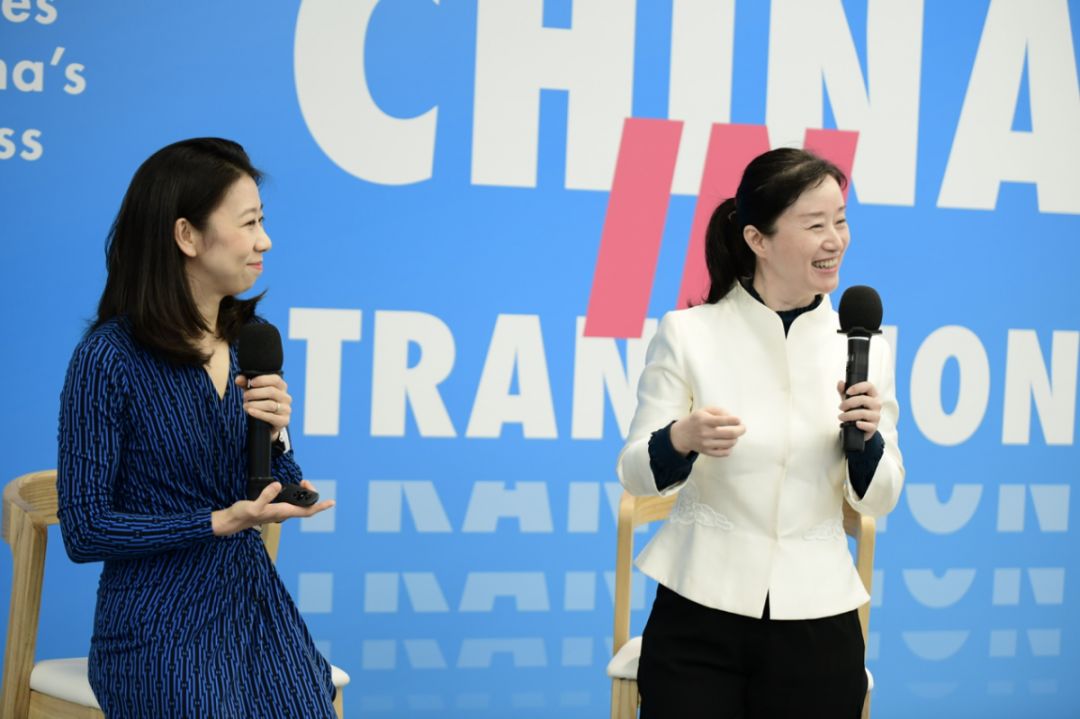 Help people who are replying on themselves to improve their circumstances, don't help those who do nothing but crying for help.
Be ready to innovate philanthropy management with business philosophy. Formulate a philanthropic model that applies business logic and approaches to fit into your organization's needs. Share an organization's mission, concepts and work methods to everyone participated in philanthropic work.
Create a sustainable model of philanthropic service delivery by establishing a professional philanthropic team and striving to build a sustainable service model delivered by volunteers to lower the social costs of such services.
Jiangxue Pan explained, "Our projects were designed to serve China's education cause, especially the parts of the country that was underdeveloped. China's future is in the hands of the people we serve. We hope they will grow up with confidence, composure and dignity."
ABOUT THE BOOK
The book China in Transition: 10 Case Studies of Chinese Companies Breaking the Mould was jointly published by CKGSB and Earnshaw Books and written for English readers. If interested, please download this book from Kindle or purchase a paper copy from Amazon.com.
Pan added that "we look forward to, as China's economy transits to a new model, inspiring more charity workers with Adream's stories, so that we can use limited resources more efficiently and assist the economic development of the nation."
CKGSB is an expert in generating China's local business cases. This remains its hallmark and a core competitiveness of the school. CKGSB Case Center, established in 2003, has been developing cases ranging from strategy, management, operation, leadership art, marketing, accounting, finance and information sciences, etc. Its sheer scale of cases serves as a bridge connecting the business schools of CKGSB's MBA, finance MBA, EMBA and executive management education programs with China's domestic enterprises and multinational companies.
---
The copyright of this article belongs to the author and the copyright of the translation of this article belongs to the translator. If you need to quote this article, please identity the sources.
Ready to share.