On December 17th, 2019, Jiemian News (jiemian.com) released the List of the Most Transparent Charitable Foundations in China for the fourth time. Shanghai Adream Foundation topped the List of the Most Transparent Charitable Foundations in China with full marks.、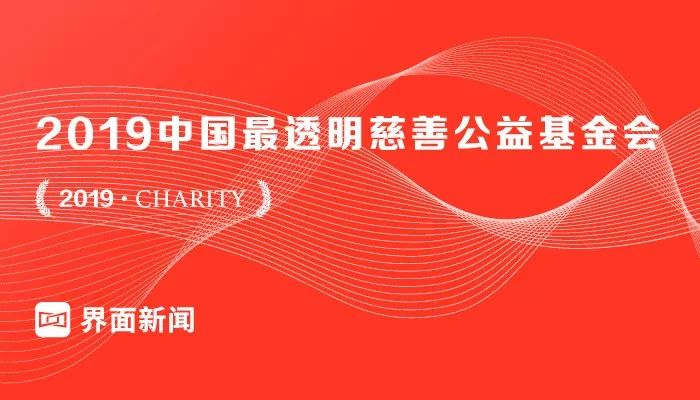 According to Jiemian News, selection started from 300 charitable foundations with the highest philanthropic/ charitable expenditures in 2018 (in other words, the 300 most liquid foundations). Then 50 foundations were shortlisted according to their disclosure practice for basic information, fundraising information, project execution information, financial information, daily operation information, and their disclosure channels/ frequencies, etc. The availability and updating frequency of their official websites, Weibo and other self-owned platforms were also considered, to make sure the public find it easy to obtain information from their public channels.
Transparency remains a key indicator as people choose to support and understand charitable foundations mainly from their transparency practice. This List aims to show how transparent China's charitable foundations are, and provide a path for charitable foundations to follow transparency practice and a reference for the public to make decisions of donation.
Jiemian News wrote in its news release: Adream Foundation did an outstanding job in project execution information disclosure/ daily operation information disclosure/ updating frequency. Moreover, Adream Foundation released its monthly, quarterly and yearly reports on its official website, thereby displaying transparency of the Foundation and its projects in multiple aspects. Adream Foundation also operated its Weibo and Wechat accounts with frequent and timely updates, helping the wider public to learn about the Foundation.

Since 2008, Adream Foundation has been disclosing its audit reports and financial data in great detail. Since 2009, it has been holding annual press conferences for its Annual Report releases, disclosing its detailed quarterly and annual financial data to the public. Adream is the first charitable foundation that releases its annual reports according to standards applied to public companies. Moreover, in our annual reports, in order to enhance our management expertise, we have conducted a mock self-evaluation in terms of organizational efficiency and organizing abilities, using the indicator system from Charity Navigator, the world's largest independent charity evaluation institution.

We have gained the following awards from the society thanks to our commitment to openness and transparency, which is considered the hallmark of Adream Foundation.

We have been ranked the No. 1 Foundation on Forbes Magazine's "25 most Transparent Foundations in China" List for four years in a row from 2011 to 2014.
We have topped the List of "the Most Transparent Charitable Foundations in China" by Jiemian News for two years in a row from 2016 to 2017.
In 2017, Adream Foundation became the first charitable organization in China that passed the global NGO benchmarking assessment from SGS. In the same year, we passed the UK's Lloyd's ISO9001 quality certification, becoming the first foundation in China's philanthropic sector to obtain the certification of ISO9001 (2015 edition), as measured by an international organization.
In 2018, Adream Foundation led the formulation of the Shanghai Convention on Self-Disciplinary Measures of Community Organizations and participated in its release. These efforts played an important role in promoting self-disciplinary practice and trust-based services of various community organizations across Shanghai.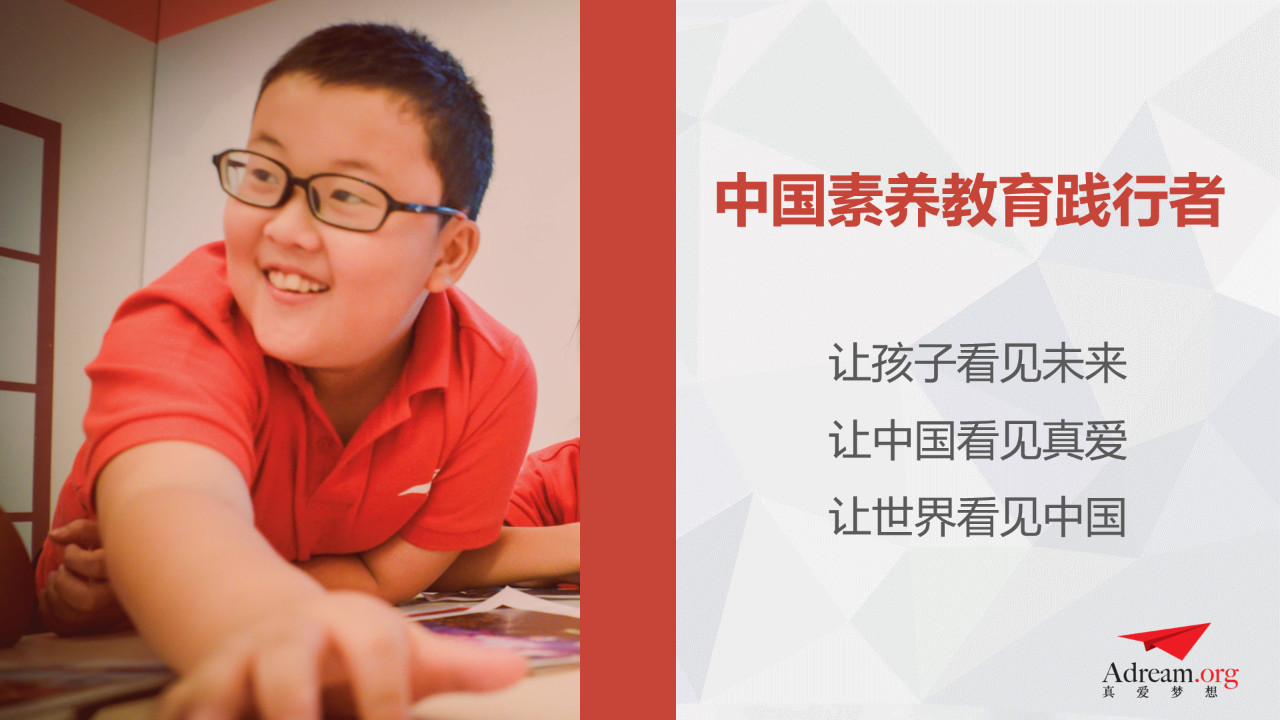 We believe that transparency comes from a transparent process. We need to be brave enough to uphold high-quality standards of openness and transparency, which not only are a fundamental requirement for charitable organizations, but a responsibility we need to fulfill for ourselves and our society. We are extremely honored to have topped several lists of the most transparent charitable foundations in China. We will continue to abide by the values of openness and transparency, professionalism and high efficiency. We are committed to upholding Competency-based Education, ensuring equitable education opportunities for all, and helping children grow up with confidence, composure and dignity!
---
The copyright of this article belongs to the author and the copyright of the translation of this article belongs to the translator. If you need to quote this article, please identity the sources.
Ready to share.