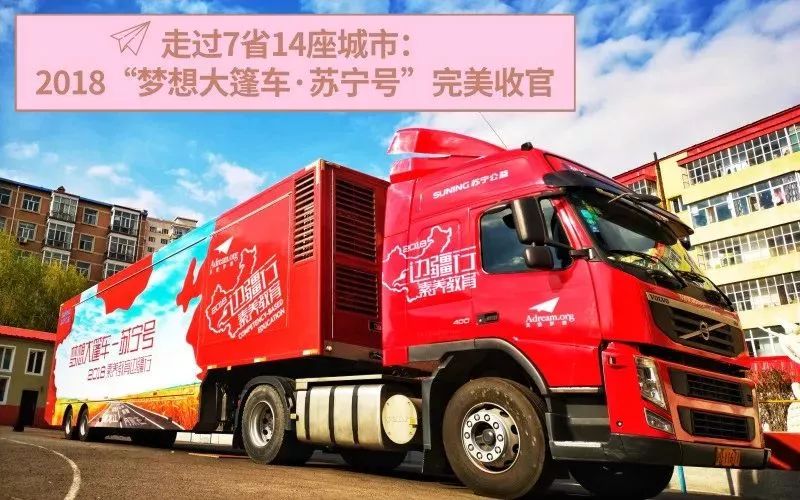 On November 5th, amidst fine drizzles, Qidong Binhai Experimental School of Nantong City, Jiangsu Province welcomed a transformer —— "Suning Adream Caravan" into the campus. Students were thrilled by its spectacular mobile classroom and interactive and explorative Adream curriculum. "We found the immersive classroom very interesting!" students yelled, all looking forward to experience the caravan classroom deeper. By far, the 2018 "Suning Adream Caravan" has visited 14 schools in seven provinces, starting from Heilongjiang Province in the north to Xinjiang and Tibet in the west, before it reached its destination Qidong Port of Jiangsu Province. In this long journey, the caravan has been fueling interest in and support for Competency-based Education across China.
Qidong, facing the Yellow Sea, is crowned the "hometown of grains and cotton and land of abundance and happiness on China's eastern border". Qidong has received long-term support from the Fortune 500 e-commerce giant Suning. As early as in 2015, at the full funding by Suning, two Adream Centers landed in Qidong Binhai Experimental School, marking the first Adream Center in Qidong. According to Kaixuan Zhao, Director General of Qidong Education Bureau, Qidong is home to 59 Adream Centers. It's only natural for Qidong to serves as the destination of significance for the nation-wide tour of "Suning Adream Caravan".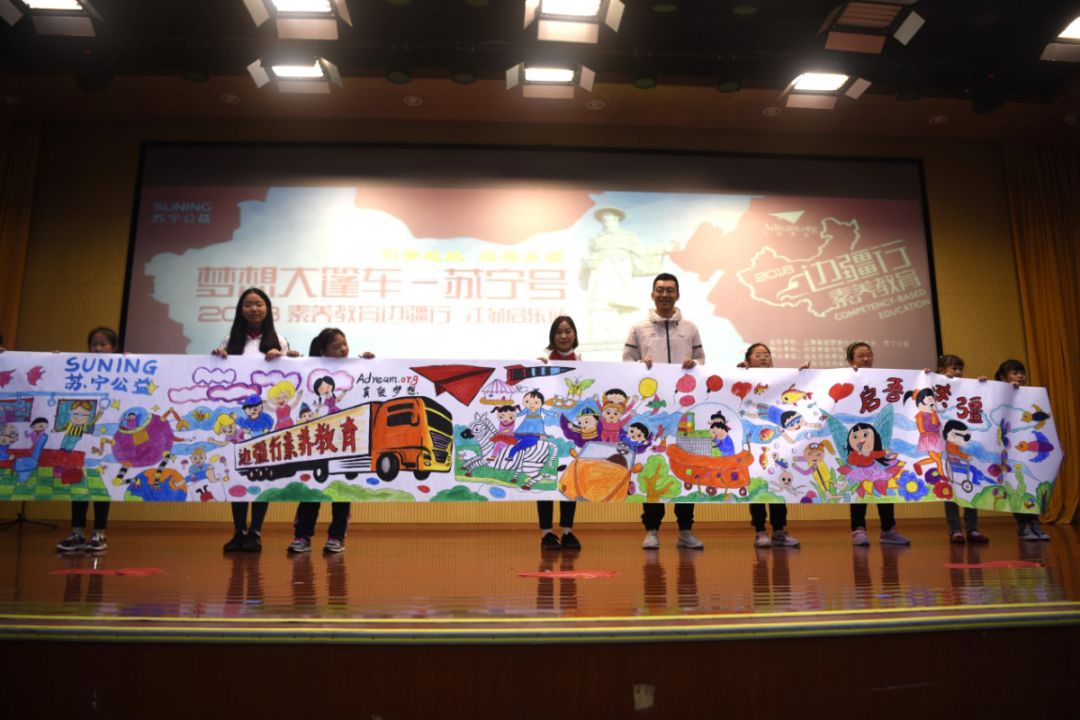 At the school, students presented to the caravan staff an eight-meter long painting, depicting their imaginary caravan with splendid colors. In the painting, children's imagination ran wild as they painted scenes in which they were travelling afar in the world on the caravan, riding a horse with it and somersaulting in outer-space with countless balloons and birds.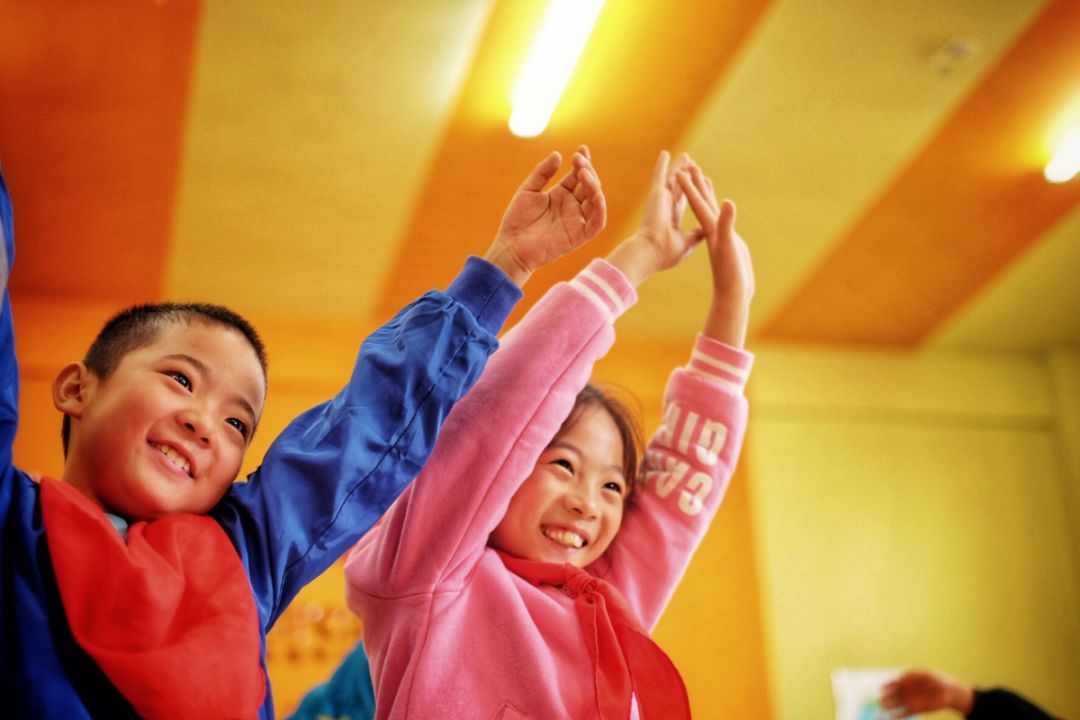 Jianhua Lu was the teacher helping children accomplish this painting. When they learned that "Suning Adream Caravan" was about to come to school, after discussion with students, they decided to draw a caravan to express their excitement. Then 13 children sat together to start their creative process. They painted their interpretation of a beautiful life with scenes like helping the elderly and playing with friends on the shape of a caravan. Teacher Lu said: "children expressed their true yearnings and love for the caravan through the painting, despite their limited skills."
As a joint charity project between Adream and Suning, "Suning Adream Caravan" presents a high-tech mobile classroom to children. When unfolded, it's a big truck, but when folded, it's a mobile Adream Center. In contrast to all-while classroom walls, the walls of Adream classrooms do not have to be white! Children can paint on the walls as their imagination leads them to. In an Adream Center, desks and chairs don't have to be neat row after row. Children can rebuild their fairytale castle inside! All the books and the internet are open, inviting children to explore the unknown world. As Adream Foundation Chairwoman Jiangxue remarked, when children step into an Adream Center, they will feel secure, warm and joyful. "Suning Adream Caravan" represents Adream Center 6.0, which provides an additional reading space for children. They can choose whatever books they like and write and paint on the wall which serves as an interactive space. Their senses are stimulated thanks to creative color mixtures in the space. Furniture are made of blocks and can be reconfigured to echo different class themes.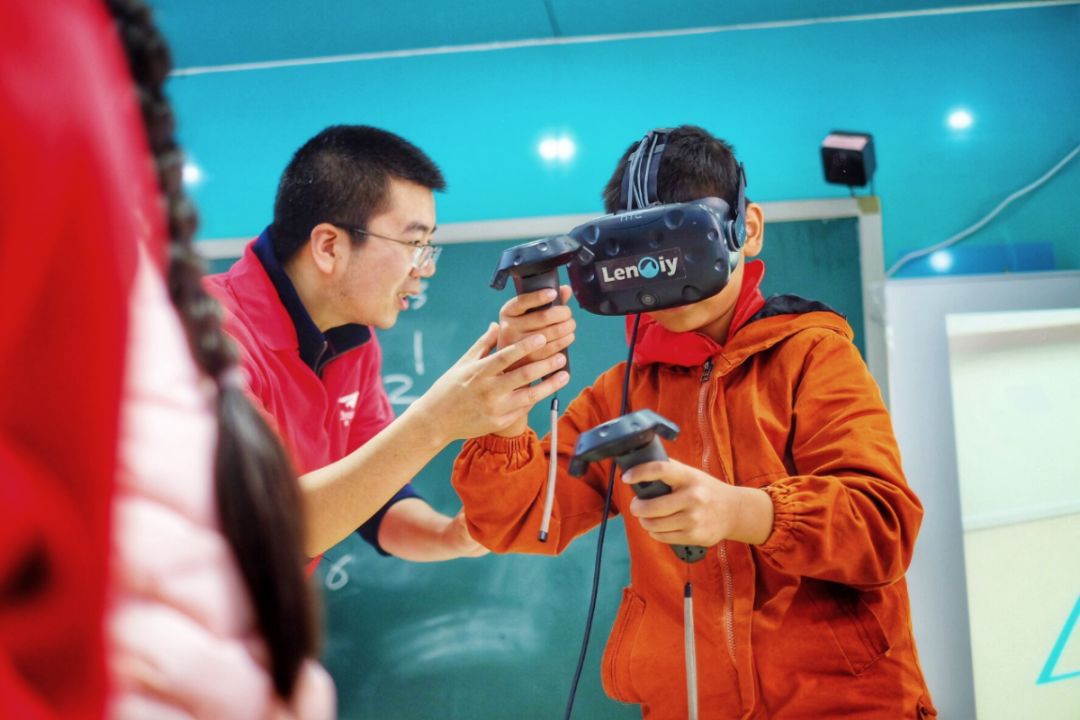 Fourth grader Chen Shi just experienced a VR class with his classmates. He exclaimed: "I was just about to fall off a cliff. So real!" Xiaonan Wang, his classmate told the reporter, the VR class can take you anywhere, "it's much more interesting than having a sit-in class. I hope the caravan can visit our school as often as possible."
The volunteer teacher on the caravan also brought students classes of programming, first-aid, understanding the world, mind mapping and a whole range of explorative and activity-filled Competency-based Education programs.
The campaign of "Suning Adream Caravan" and Suning's continuous efforts to build Adream Centers have been well recognized by Qidong Education Bureau. Kaixuan Zhao, Directror General of Qidong Education Bureau emphasized the importance of Adream Centers and curriculum as the key strategy to popularize Competency-based Education across Qidong, as they bring in advanced educational concepts, technologies, curriculum and methods to schools, teachers and students here. This will help Qidong improve its education quality and achieve stronger education development.
Qidong marked the successful conclusion of the 2018 Adream Caravan Competency-based Education journey along the border regions across China. A Suning Charity worker summarized this amazing journey in the following words: After travelling along 30,000 kilometers of border lines, covering14 cities in seven provinces, from northeastern Heilongjiang to Inner-Mongolian prairie in the north, from the northwestern border Xinjiang to the spectacular Tibetan plateau, from Yunan, Fujian and finally Qidong, Jiangsu Province, "Suning Adream Caravan" brought the fascinating Adream curriculum and the power to explore dreams and the future to more than 5000 students in remote regions across China.
By far, after passing through 58 cities in 18 provinces in four years, the Adream caravan has covered a total mileage of 100,000 kilometers and has received more than 100,000 students on board, spreading sparks of Competency-based Education across the nation.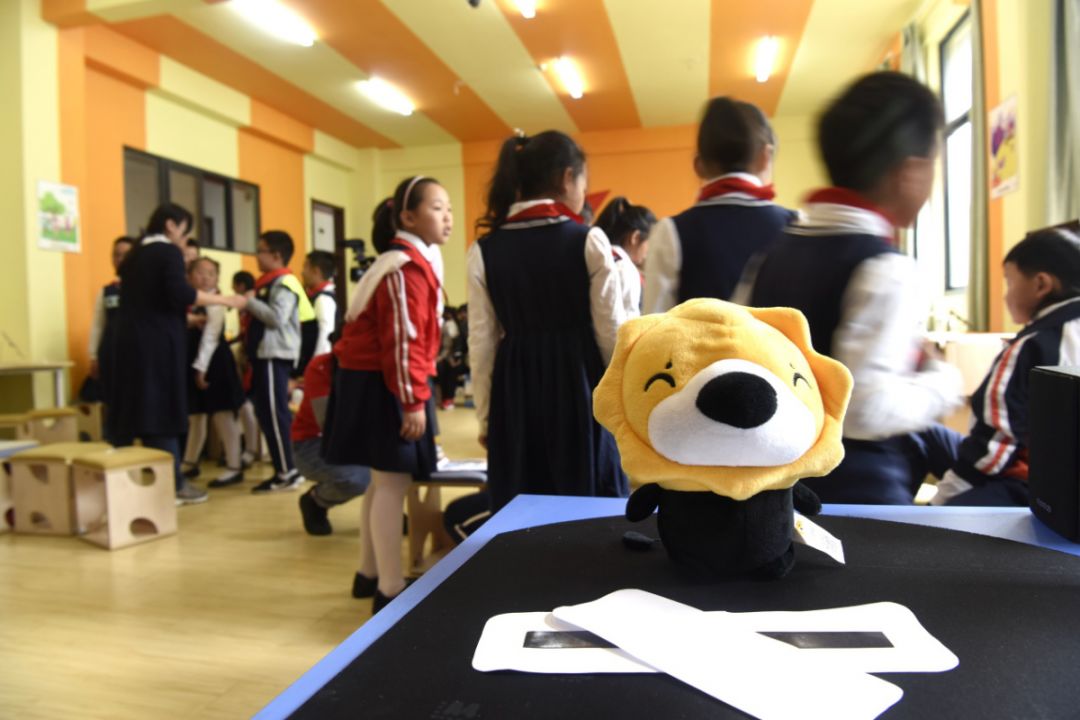 For the past 28 years since its founding, Suning has always attached great importance to education charity and children's education. In the future, Suning will continue to leverage its business strengths to serve the charity cause.
---
The copyright of this article belongs to the author and the copyright of the translation of this article belongs to the translator. If you need to quote this article, please identity the sources.
Ready to share.