​

Learning Community is Home to Courageous Reformers of Education
---
The year 2018 marked the 10th anniversary of the founding of the learning community and Adream Foundation. For the past decade, I and my fellow educators and partners have been committing our time to studying the sheer volume of research and implementation results of the learning community. This "grassroots" revolution is now full of vigor and vitality thanks to our 10 years' perseverance to change the status quo and always try to do better in our local communities. We have never complained about the challenges we faced in education or classrooms. Instead, we decided to think hard and make changes happen on the ground. Though each step was small, we have ultimately blazed a trail of true reform. Along this journey, we have met an increasing number of like-minded co-workers. Together we uphold the true principle of the learning community with mutual respect, trust, care and learning from each other, making new discoveries and constantly expanding our horizon. From December 7th to 9th, 2018, more than 700 partners gathered in Shanghai, which just welcomed the first snow of the year. Together we strived to reach the goal of creating a classroom with genuine and deep learning. We valued each other's voice and listened to each other earnestly. By doing this, we gave each other warmth and strength. In an effort to enact true class reform, we decided to follow the roadmap of listening and accepting children as who they were, while critically reviewing ourselves and the development vision of a school! Now let me share with you Dr. Jingjing Chen's review on the 10-year development of the learning community in China. We will share with you discussion excerpts among other partners as well.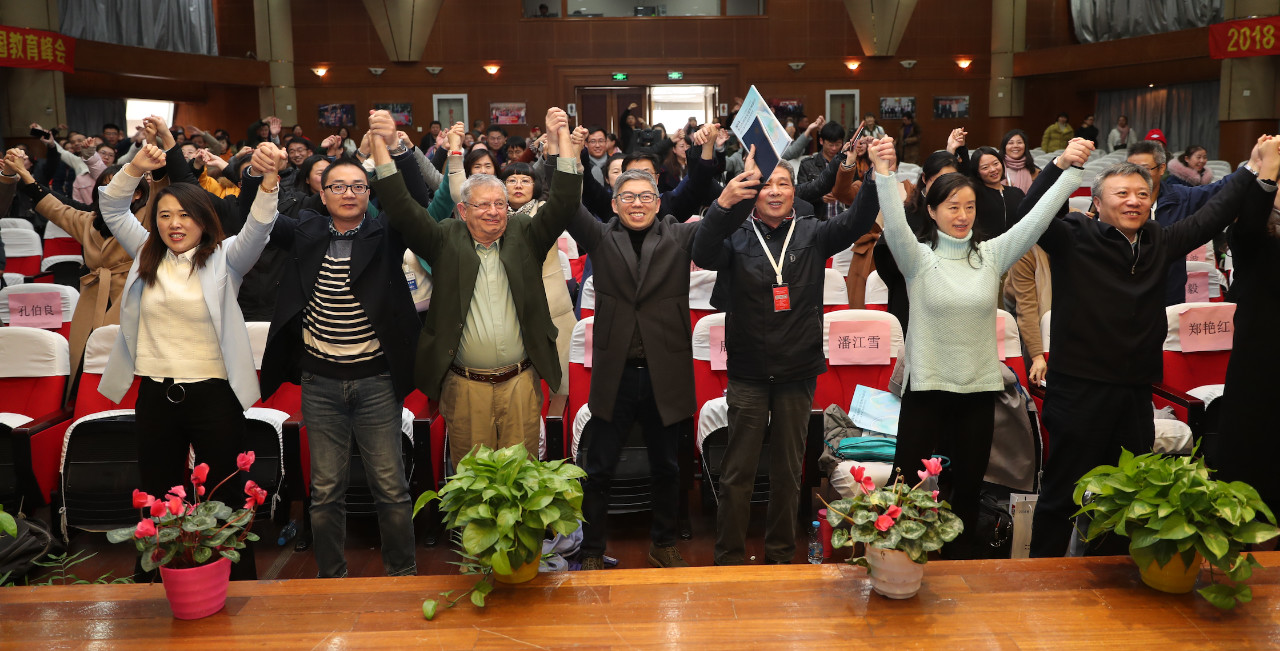 #The all-united chorus at the closing ceremony of the learning community summit
Tokyo University:
Where the Seed of Class Revolution was Planted
When I was studying under Prof. Qiquan Zhong for my post-doctoral degree at East China Normal University, I spent a year doing research at Prof. Manabu Sato's studio at Tokyo University, Japan with the funding from the CSC (China Scholarship Council). This ushered in a new research direction in my academic career. I have studied Prof. Sato's Curriculum and Teachers and Pleasures of Learning Toward Dialogic Practice earlier. With theories well expounded in these two books, I was struck by Prof. Sato's sharp insight into the multitude of contradictions and possibilities in education. But it was not until I came to Tokyo University that I began to understand that the strong clinical science approach used in Prof. Sato's "highly professionalized school education", as he mainly used "case study" and "on-site research" in his teaching.
1) The Beautiful Classroom of the Learning Community
Prof. Sato took us to visit schools mostly in the learning community. In sharp contrast to a well-disciplined and rigid classroom, where dozens of hands would rise to "compete" answering a question, these classrooms and schools were calm and relaxed. Teachers and students in the learning community were gentle and modest. They paid mutual respect and trust by calmly listening, waiting, safeguarding and understanding each other. Instead of rushing to reach certain outcomes, teachers simplified learning contents and focused on student-centered study design. This allowed students to think independently, discuss between them, express their opinions in sequence, while teachers could listen patiently to each of the students and take time to document and connect their ideas. All children were encouraged to express their opinions. There were no wrong ideas. Only views that were unique and worth respecting and ruminating. Isn't this the ideal environment for studying, where you feel secure, relaxed and happy, and naturally enter into study with inner peace?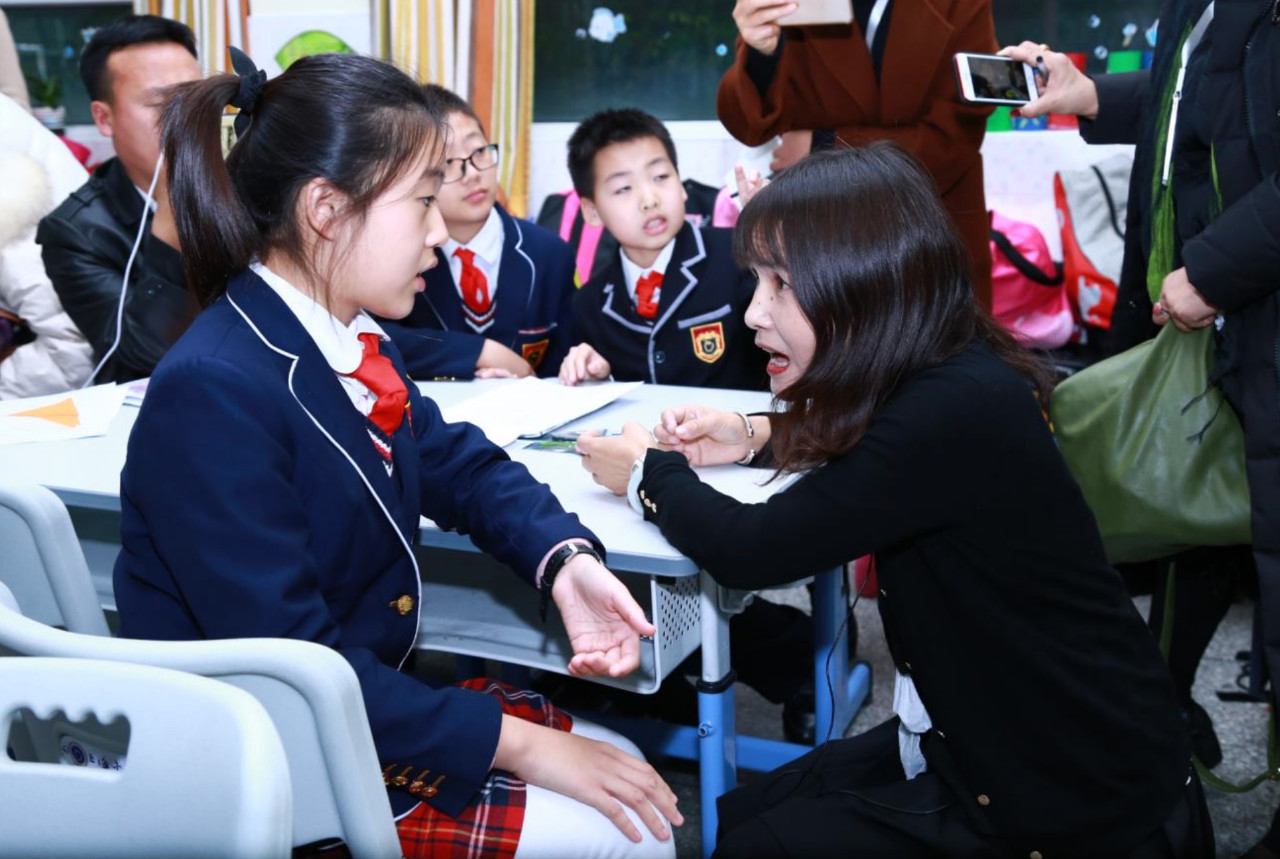 2) How Research is Conducted
Prof. Sato taught three courses to PhD candidates: cases study, on-site research, and thesis writing. On cases study, Prof. Sato first played a video of a live class, then organized discussion and ended up with comments and a summary. Prof. Sato focused on how well students could learn in a classroom and even went to great length to analyze each of the students in the video. He also cited internationally trending schools of education and phenomena. I was deeply impressed by his multi-angled focus on students' learning on the individual level, empathy and care for teachers and classroom settings, and the international comparative vision and approach to education research.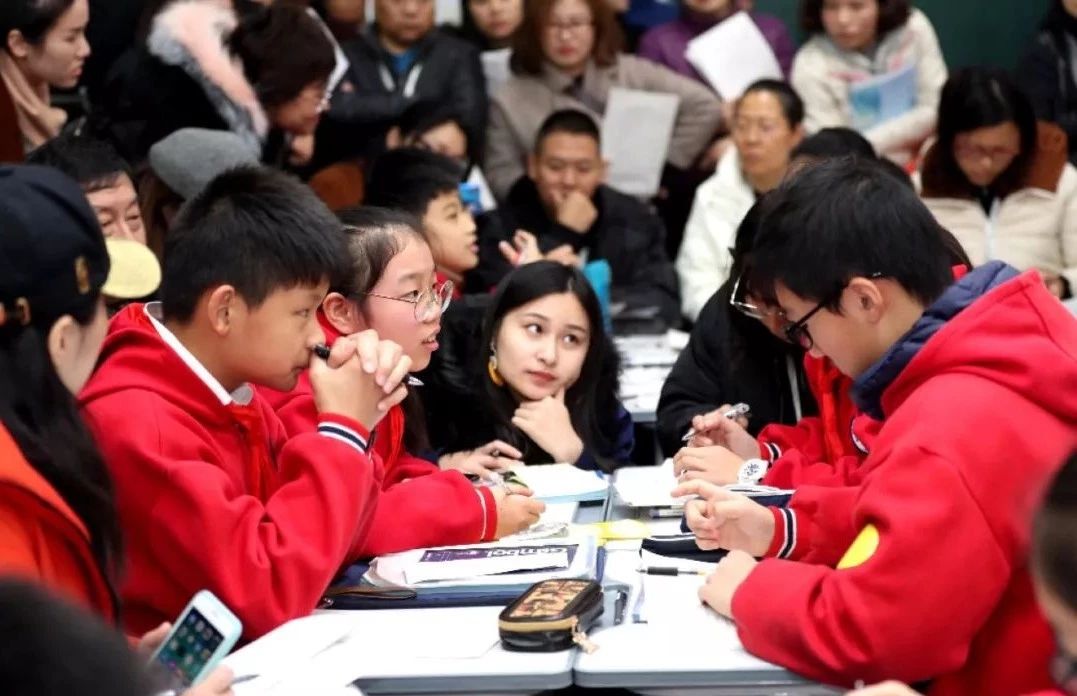 For our on-site research, Prof. Sato took us to schools in the learning community, and allowed us to observe throughout the schools. In a typical school-open day, on-site research was conducted in a well-organized manner. The four morning classes were open to all visitors, with front and back doors all open, welcoming teachers who were not teaching on that particular day, researchers of universities and teachers of other schools to enter classrooms as observers. Each observer was given a school schedule and a class roster, etc., and was free to choose an interested classroom. In the afternoon, all of us would gather in a focal class, taught by one teacher and conducted in the school's sports stadium that could accommodate more than 200 observers. I found teachers' observation skills improved significantly in this exercise. Instead of sitting in the back looking at the teacher, they now rotated their positions to observe each student's learning process in detail. In the after-class discussion, teachers were grouped in four per table to exchange their findings of student's learning, nuances in their observation and opinions. Every opinion counted. Then, speakers of each group would report their findings in the meeting to uncover the secrets of effective learning.
3) My Journey of Writing my PhD Dissertation and Interviews with Teachers From China and Japan
My PhD dissertation Practical Knowledge of Teachers and its Development — A Comparative Perspective Between China and Japan, focused on how teachers in China and Japan taught literary giant Lu Xun's "Gu Xiang" (Hometown) with different methodologies. I invited two teachers from Shizuoka prefecture and Shanghai respectively to teach Gu Xiang to students, then invited 14 teachers from each place to discuss their class observation with multiple angles. Next, I extracted key information from the opinions of the 28 teachers and my own teaching experiences from the perspective of "practical knowledge". Through analysis from six aspects, I did surprisingly find multiple differences. With constant extraction and processing, I felt I was closer to the ultimate answer I was looking for. I was driven to write enthusiastically my new findings. Yet, as I deepened my research, I became more concerned about China's education. I have studied Gu Xiang as a student 20 years ago. To my surprise, despite all the multi-media approaches used in teaching Gu Xiang, the pedagogy, how the tenet was summarized and the way students received the lesson remained unchanged for 20 years. Despite a decade's class reform, there has been little substantial change in our primary and middle school teaching methodologies.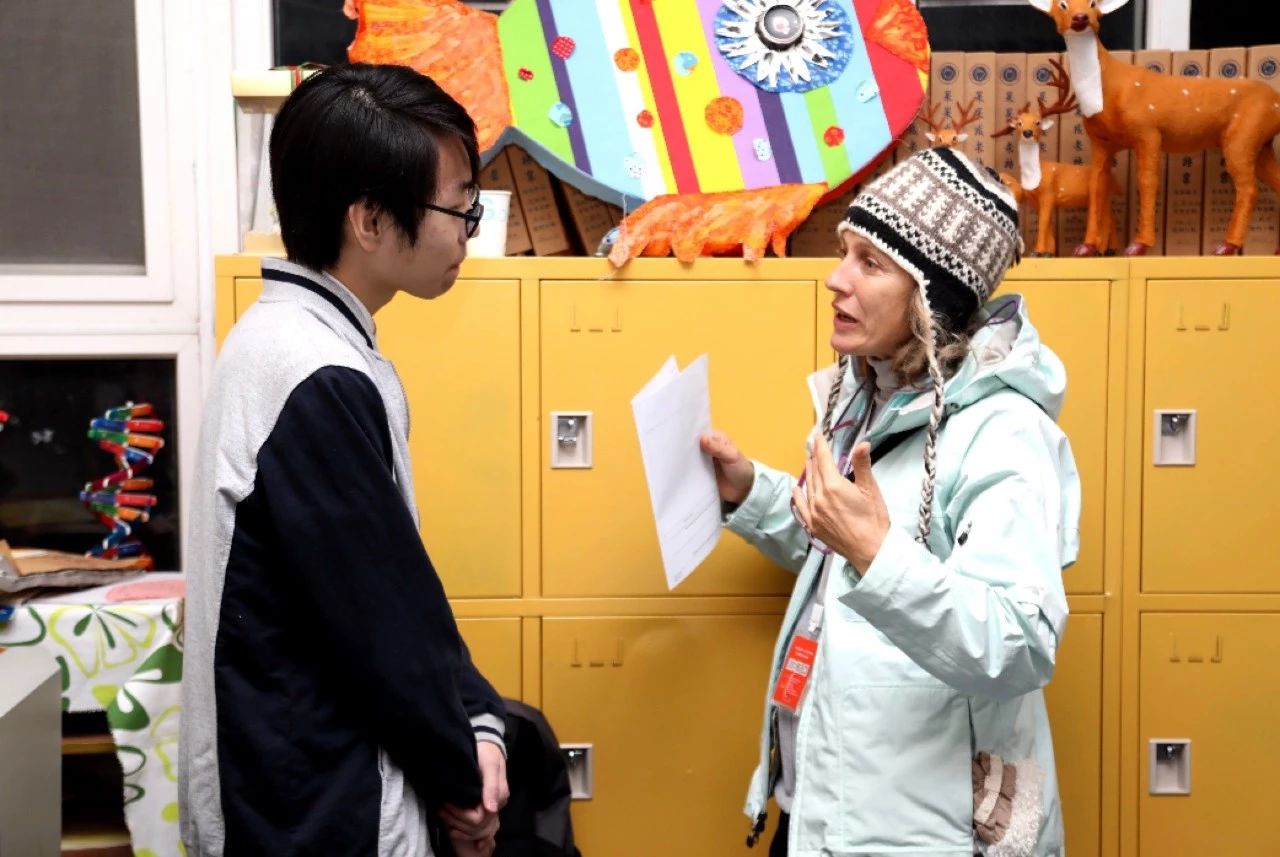 When Japanese teachers watched the class case video of Chinese teachers teaching Gu Xiang, they expressed different opinions: "Now things have changed. Students and parents are different from before. If we still use the old method, students and parents will have objections." The so-called "old method" is bombarding style of knowledge transfer, disregarding students' characters, dispositions and acceptance levels. In this mode, the teacher's job is to go through all the knowledge points from the beginning to the end. While this was the situation in Japan some decades ago, we in China are still repeating the same style. In this kind of classrooms, I observed fatigue and boredom on students, and frustration and concern on teachers. As all of us are confined in one educational system, how can we be entirely different from the majority?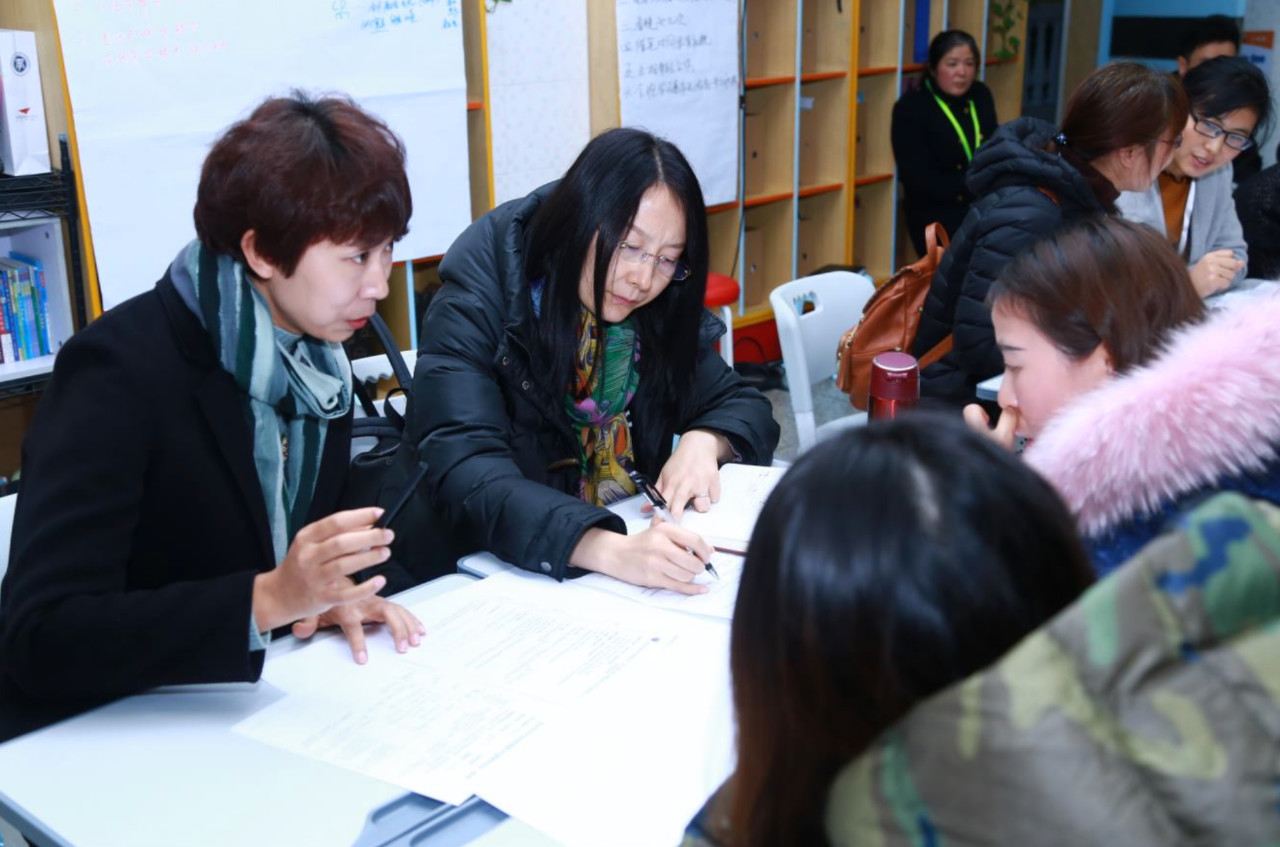 During this quest I read many books about Japan's educational reform, including Prof. Sato's original publications in Japanese, such as Teachers' Dilemma, Designing Educational Reform, Educational Methodology and Teachers in the New Era, from which I learned about the dilemma teachers were facing. Prof. Sato is deeply empathetic of teachers, as reflected in all his publications. He understands how difficult the job is, as teaching is full of "uncertainties" and "non-linearity". He goes further to propose that teachers should become experts and professionals, and teaching is by no means an "easy job". The strong "emphatic sentiments" imbued in Prof. Sato's research are resulted from his long-term work and research alongside headmasters and teachers, and his deep understanding of the situation faced by teachers and students. He views everyone in education, teachers and students alike, with sympathy and understanding. Inspired by Prof. Sato, I refrained myself from a mere critic of the status quo, and chose to face up to challenges and build a new horizon. I have never compromised my own approach or given up my efforts. Things would always turn better, I told myself time and time again. With moments of confusion, I moved ahead.
Breakthrough in Class Reform as a Result of Deepening Case Research
1) Understanding the Class Reality Through Massive Observation and Analysis
In May 2009, I successfully completed and defended my PhD dissertation. In July 2009, I began to work at Shanghai Pudong Institute of Education Development. It was required at that time that every researcher should study and observe in schools for three years. Accordingly, I went to Zhangjiang Middle School affiliated to the No. 2 Middle School of East China Normal University, Jianping Middle School, Shanghai Fushan Foreign Language Primary School, etc., for my long-term study. As my research focused on classroom education, I spent almost every day observing classes and discussing with teachers once they had time. In the three years, I committed myself fully to observing students, making an effort to analyzing and solving teachers' problems. Instead of having a specific research agenda or fulfilling any externally imposed purpose, I simply applied my eyes, ears and mind openly to observe and understand every person and matter inside and outside classrooms. I was fascinated by secrets of effective learning and things that were happening truly inside the classroom. As I became more familiar with schools, classrooms and teachers, I would imagine myself as a student trying to grasp, with the help of teachers, the situation in a classroom. I was passionate to find answers to all sorts of problems faced by teachers and schools by checking books or doing my own analysis and research. My research was able to make great headway thanks to the problems and dilemmas I have encountered.
In solving problems from classes, I found a common logic threading through all the seemingly complicated problems. I would name it the "logic of real practice", meaning no matter how "disappointing" the "logic of real practice" is, reality is reality. If it exists, it must hold water. The path to incrementally enhance real practice is thus to understand and explain such rationale of existence, while at the same time deconstructing it and adding in new elements. Research results can only be obtained through sufficient negotiation with real practice. Those who can truly transform classes and educational ecology are teachers themselves. Researchers of education cannot, even if they are strongly practice-oriented. This highlights the importance of understanding teachers' positions and the logic of real practice.
2) Initiating Class Revolution From Observing Students' Class Learning Process
I revisited Prof. Sato's publications as I was deepening my class research. I also translated Prof. Sato's famous books including Challenges Faced by Teachers, Teachers in the New Era and Gestures of Flowers: From Craftsmanship to Expertism in Teachers. I was able to gain a deeper understanding of his books thanks to my own field work. Moreover, I have been earnestly taking notes, pictures and videos in each of the classes I have observed and participated, and conducted massive discussion with teachers after class. I would name this process "Chatting About Classes" or "Studying the Classes". Indeed, when I first started my case research at Zhangjiang Experimental Middle School affiliated to East China Normal University, Jianping Middle School, Shanghai Fushan Foreign Language Primary School, Gaodong Middle School, Huxin Middle School, Nanhui No. 4 Middle School, Guang Ming School and Shibo Home Experimental Primary School, etc., I observed for at least four class sessions and spent another 2 class sessions to deliberate observation and comments with teachers. This highly-intense research pattern allowed me to understand the true picture of teaching, and the interests, concerns, confusions and expectations of frontline teachers.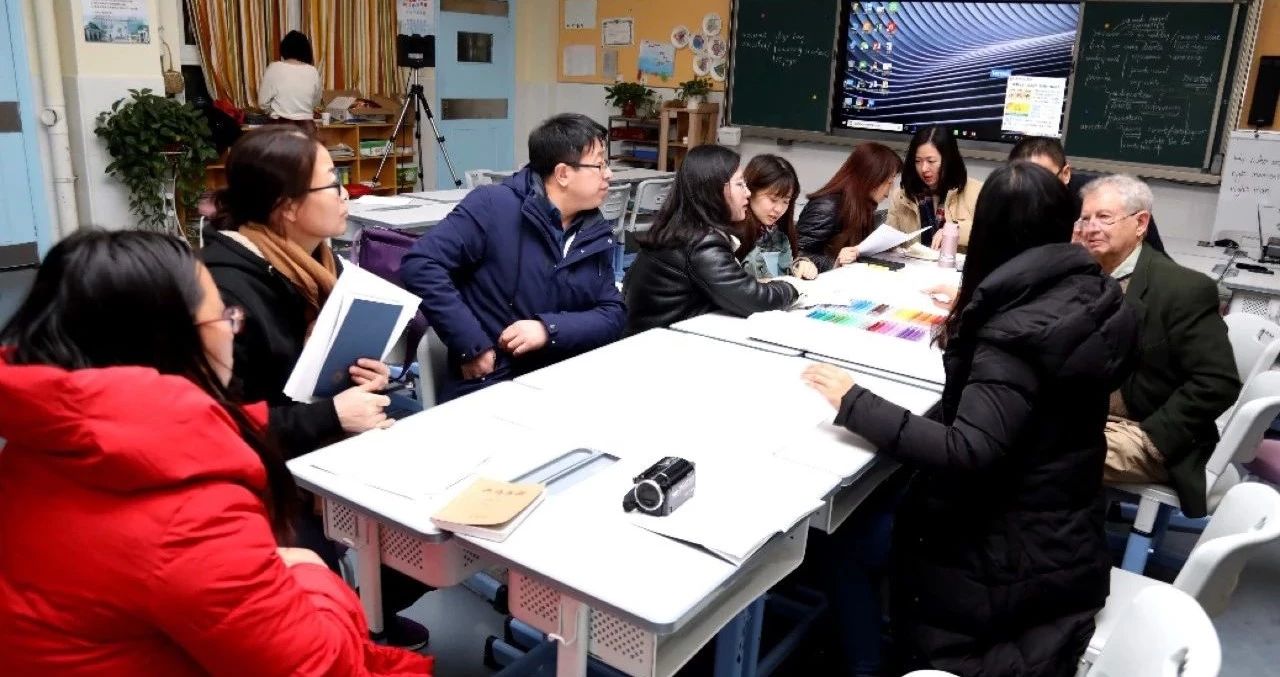 As Prof. Sato rightly remarked, "No class is disappointing." The sheer amount of class cases filled up my hard drives and computers. I believe class teaching cannot be simply judged by success or failure. What I have observed is genuine education, which inspires me to research and reflect deeper. I also befriended with numerous teachers. Together we, as partners, laid the foundation for class transformation. Our field practice and summarization bore fruit: we championed the case study method of "class observation and key events documentation based on a focal student's complete learning journey", deepened after-class deliberation and improvement cycle, and explored the strategies and methodologies to train teachers' class observation and discussion skills. With these approaches, we could ensure every teacher can participate and learn from students in a genuine way, and find clues to reflect and sharpen their observational skills. With our efforts, we could ensure that cases study truly becomes a routine research activity for teachers and acts as a catalyst for class reform.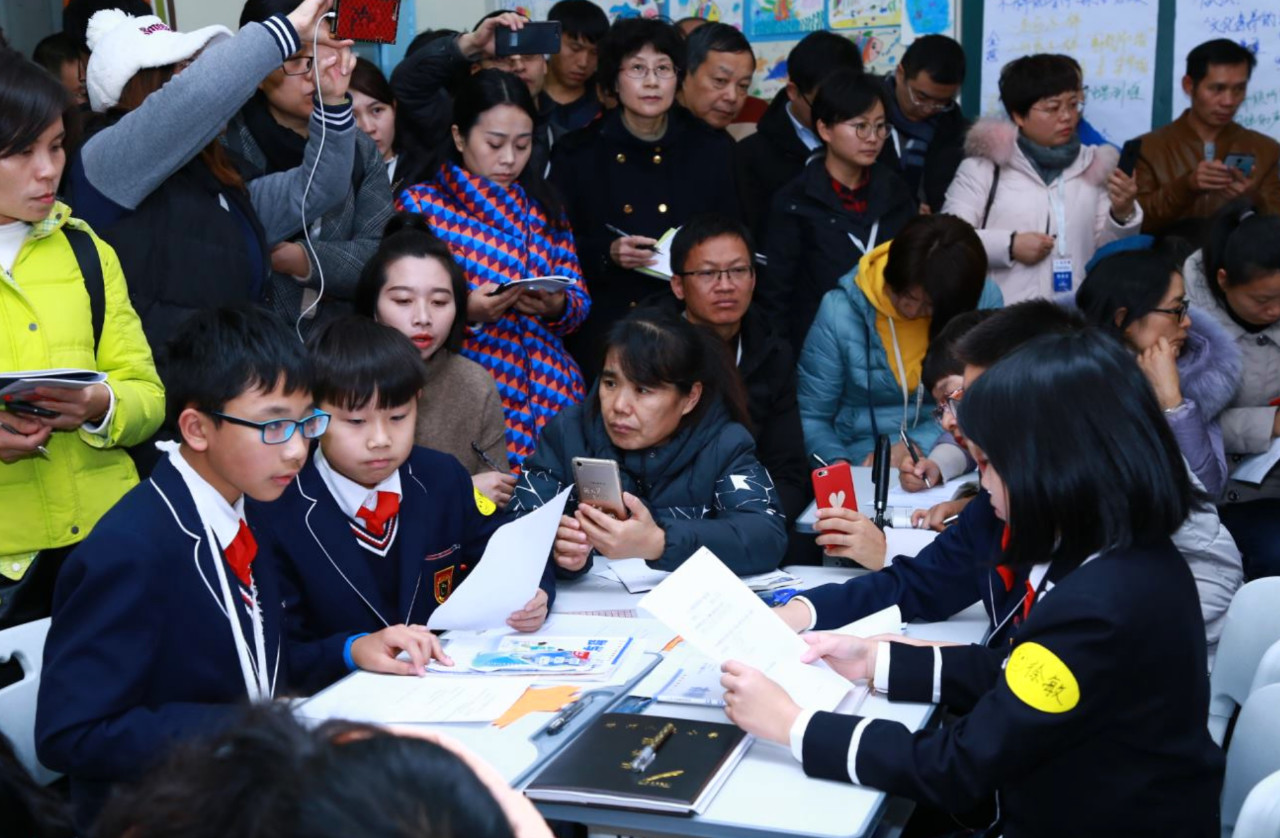 Now after three years of intense research, we began to work with teachers on how to improve class effectiveness. As empirical research constitutes the foundation of all our cases study and improvement cycles, "never simply judging teaching by labelling good or bad" became our guiding principle. With the consent of teachers and students, we documented students' learning in great detail, even taking pictures or filming them. Then we analyzed their learning with a microscopic approach. Never have teachers studied their students' learning in such detail, and they approached it with great curiosity. When we showed these findings to teachers and discussed with them, it always dawned on them as to how to improve their teaching. If a teacher was serious in improving his or her skills, we would work with the teacher to map out an improvement cycle, and prepare follow-up lessons together. We shifted our observation focus from time to time, so that we could discuss different topics. With three and four rounds of case discussion, teachers could think and reflect deeper, gain new insights and come to a refreshed understanding of a classroom that "safeguards study right of every student".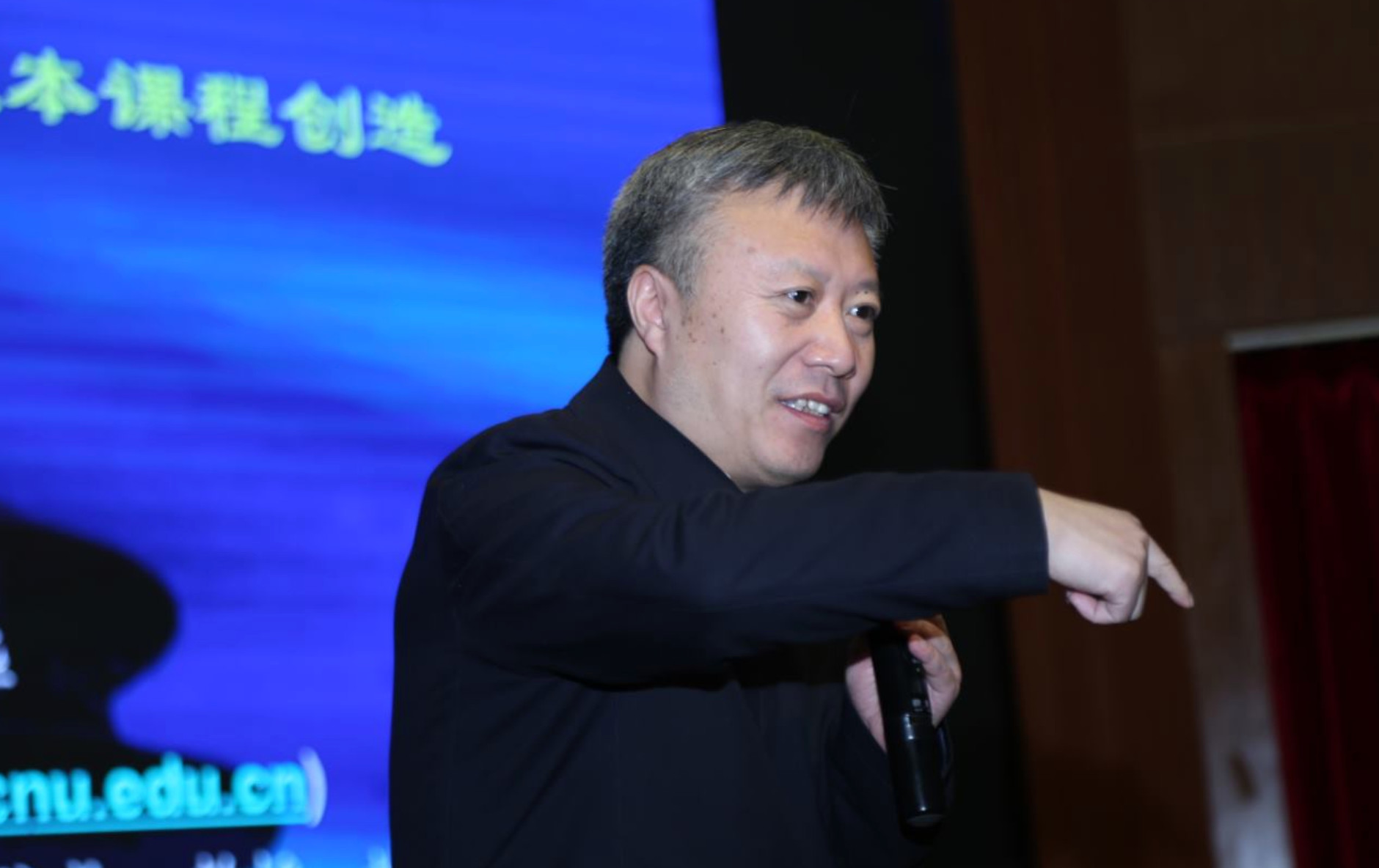 3) Achieve Breakthrough Research Results With Teachers
We would follow one volunteer teacher for quite some time and conduct comprehensive research on that particular teacher; or we could work with a group of teachers, soliciting diversified views from different schools, disciplines and school levels. Yet all in all, it's important to help teachers formulate certain basic consensus. While it's important to understand classes per se, it's equally important to build a team atmosphere for mutual learning, encouragement and support. With a whole team's efforts, we were moving progressively toward success. I have witnessed teachers' progress in the team, which reinforced my conviction that a learning community could not only spark classroom transformation, but create a mutually helping team. Yes, this is how teachers grow and classes change!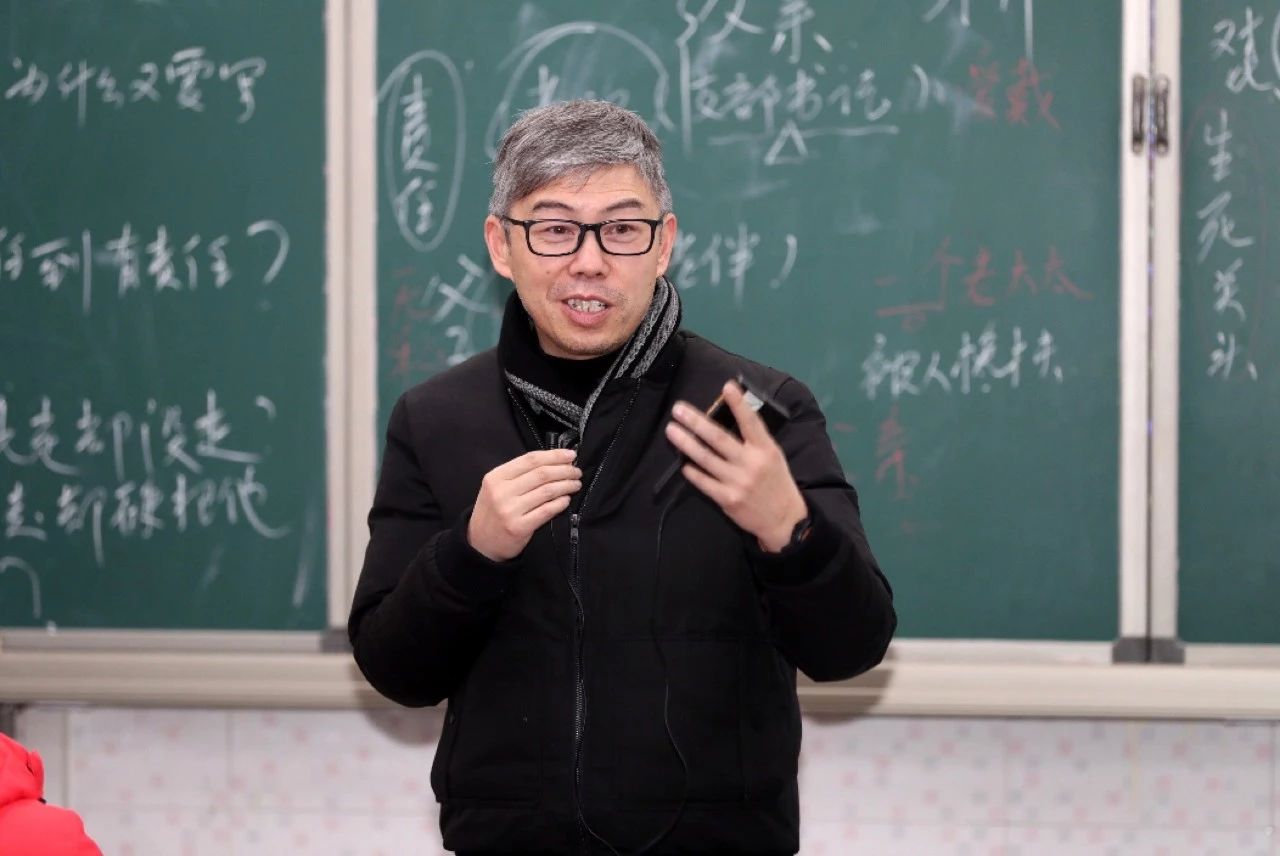 With deepening research came fruitful results. The increasing number of journal articles and reports about us culminated in Educating with Manabu Sato: Vision and Action of the Learning Community, published by the East China Normal University Press, as a book in Daxia series (the original name of East China Normal University). It was widely received across China and was awarded the "100 Most Popular Books for Chinese Teachers" in 2015. My translation of Prof. Sato's books also proved to be enormously popular among headmasters and teachers, and all of them were listed in the "100 Most Popular Books for Chinese Teachers".
We published high-quality articles —— the Dilemma and Breakthrough: From Superficial Learning to Deep Learning, What is Wrong about Students' Innovative Quality Education and its Solutions, Manabu Sato's Learning Community Reform Plan and its Inspirations, etc., in influential academic journals such as Research in Educational Development, Global Education, Shanghai Research on Education, and Teacher's Journal. These articles were reprinted in Xinhua Digest and Selected Articles of Remin University in full length.  With widening influence of our research and field practice, more and more people joined our learning community and allowed us to learn from each other and deepen our understanding of the learning community.
We began to explore the "shifting of roles between teachers and students" (students' self-initiated learning as the core and teachers as facilitators) and "how to enable high-quality learning in students" in all academic subjects, an interest long-held by the academia. Yet, applying it to real classes, especially in fundamental subjects like Chinese language, mathematics, English language, history, politics, physics and chemistry, is extremely innovative and has no precedence to follow. As multiple headmasters remarked: "Despite many years of class reform and different methods attempted by schools, nobody could change the status quo of the teaching of fundamental subjects and everybody still adopts a wait and see attitude." However, we have blazed a trail of initial success, thanks to our systematic study of all subjects and school levels, especially on how to establish an equal and mutually beneficial relationship based on mutual listening, how to design high-quality learning for students, how to guide students' learning, and how teachers should listen, connect and digest ideas to support students' self-initiated learning.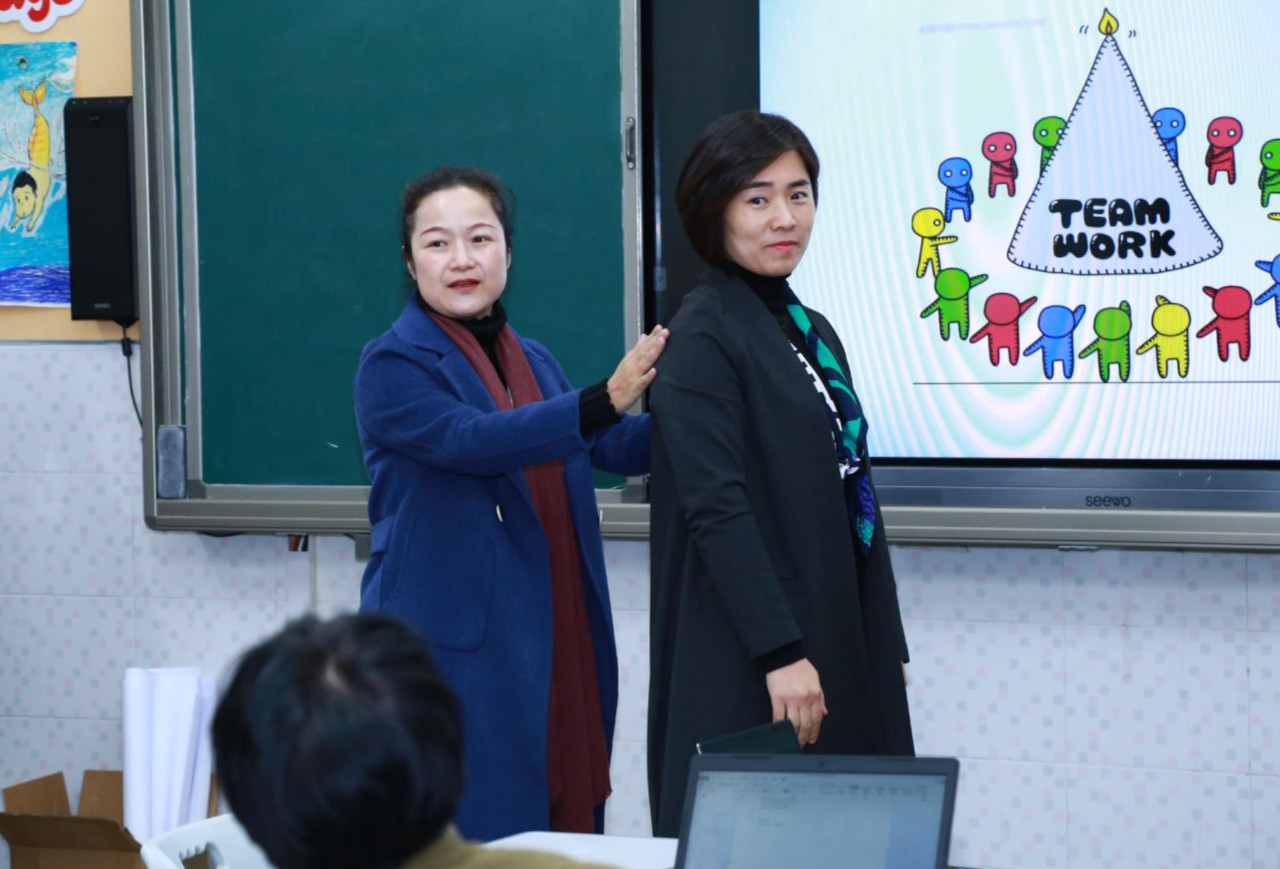 At the same time, we apply the methodology of the learning community to teachers' training and research, where every participating teacher gets a chance to share his or her mind and be heard. This deepens teachers' understanding of the learning community. I believe "the learning community approach can be applied in all human activities", just as the saying goes, "he that pours in, pours out" —— only by allowing ideas to overflow, can we enjoy free learning and thinking. We have never been so resolute in moving ahead as one learning community, reinforced by teachers' growth.
A Series of Rewarding Workshops Leading to Class Transformation
1)The Summer Workshops 2016-2018
In the seventh year of our cases study, our team has become much stronger with new members and schools joining us. Members who walked through this journey with us have become true experts of practice and research in the learning community. As we exchanged ideas and learned from each other more, we all looked forward to further guidance and development. When we heard the news of Prof. Sato's upcoming visit in June 2016 to Dong Fang Primary School of Shanghai Pudong New area, all educators in Pudong learning community were excited to join his research class.  On that day, Prof. Sato first observed a theatrical class and an art class, then made an impromptu speech about the importance of art education and how it could nurture students' creativity. This marked the first speech on art education in China and the audience were deeply inspired. When Prof. Sato returned to Japan, our Pudong research members proposed a Summer Workshop to take stock and analyze all the cases we have documented and to identify the direction for follow-up work. We decided to run a small workshop with only 20 core members and no experts would be invited to make reports. Instead, every one shall participate fully on an equitable basis in the workshop for four days. When we set the dates, all of us went on to prepare for it. The initiators of the first summer workshop were Dr. Na Zhang, Dr. Liqin Wang, Teacher Jianchu Huang, Teacher Haiyan Yang, Teacher Ming Cao, Director Rong Xu and Dr. Meiling Jiang of Shanghai Pudong Institute of Education Development.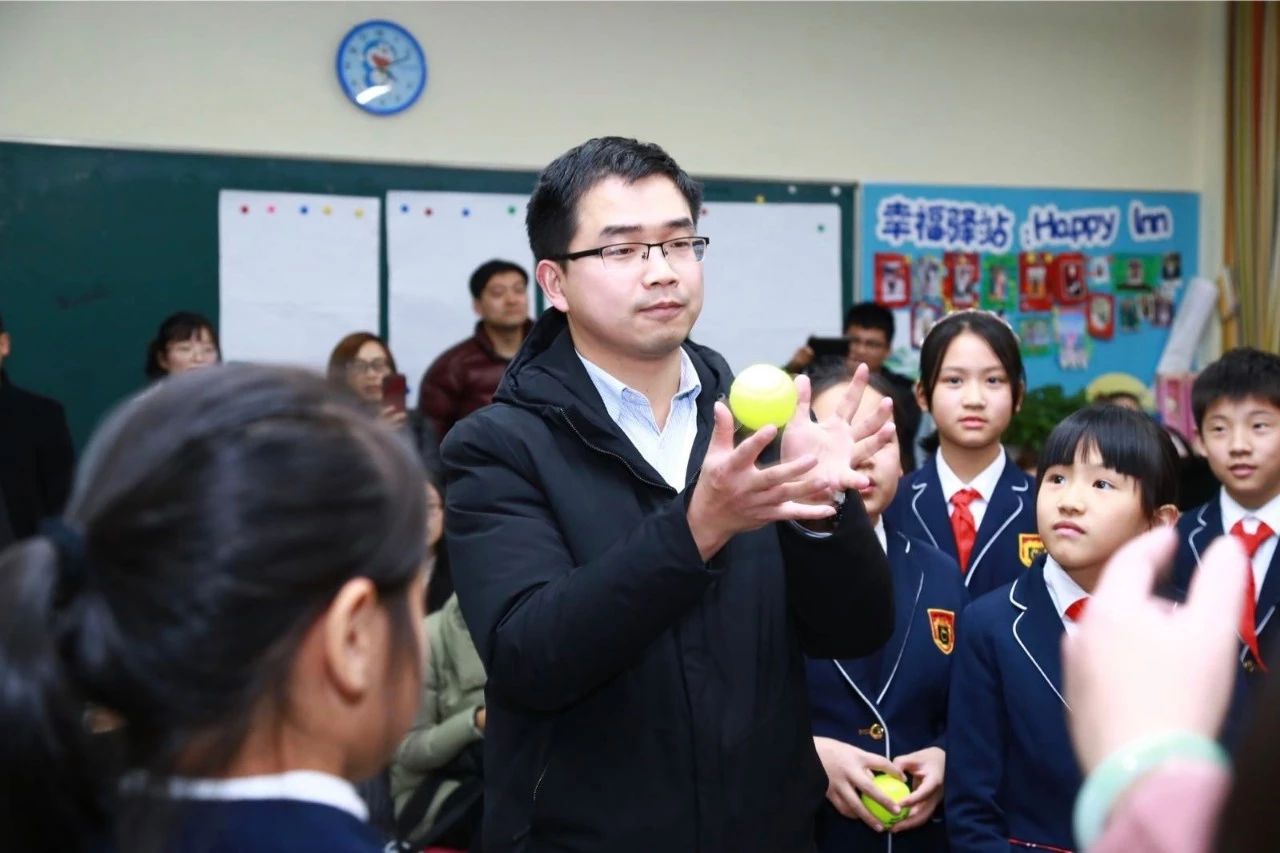 To our surprise, in less than a week since the decision to run the workshop was made, people who registered for our Summer Workshop have exceeded 100, much beyond the 20-person estimate. To secure a larger venue, we contacted Dong Fang Primary School, Pudong Middle School, Shibo Home Experimental Primary School and Nanhui Middle School. Our initiative was warmly supported by all four headmasters of the schools: Wanhong Wang, Ruiming Ni, Zhengzheng Feng and Haiping Wang. Considering travel distance and venue size, we decided to hold it at Pudong Middle School and Shibo Home Experimental Primary School, and the workshop would be operated by Dong Fang Primary School and Shibo Home Experimental Primary School. We would execute our ideas thoroughly: running the workshop in the genuine learning community way! Prof. Qiquan Zhong, among a number of experts and scholars, headmasters and teachers all participated in our workshop. They sat down in four per table and each of them had a name plate. Every table was equipped with posters, color pens, stickers for discussion and poster writing. As there was no lecture by any expert, we played class case video in the morning, selected key scenes from the video, whose background would be introduced by a host. Then every table engaged in discussion and made posters. In the afternoon, we read and exchanged our views about the books of Prof. Sato: Challenges Faced by Teachers and Challenges Faced by Schools.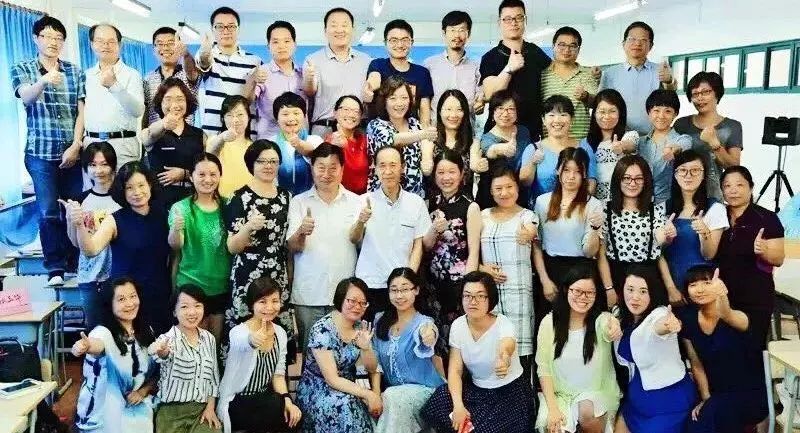 #The First Summer Workshop of the Learning Community
In the morning case study, we watched a video from Japan and China respectively, followed by a discussion. As everyone could freely express his or her opinions, disagreements and debates were inevitable. I remember on the very first day, I had a heated debate with Dr. Chongfeng Li. As we were truly concerned about China's education, it's natural that we were deeply invested in our discussion. In the afternoon, we reviewed the morning cases and referred to Prof. Sato's books for inspiration and a clear solution. In sharp contrast to the morning debates, the room was quiet as all of us engaged in reading for 20 minutes any chapter we chose. This was a time we talked to education gurus and our souls. This was how the vision and methods of the learning community began to take shape in our minds. Instead of finishing on time at 4:30pm, the workshop usually ran into 5:00pm or even 6:00pm, as we allowed time for everyone to express what they have learned and thought.  I was not a good public speaker. But the frankness of exchange, sincerity and care promoted me to open my heart. I was moved to tears and spoke at great length in the workshop. From then on, I was able to freely express myself. It was a wonderful feeling. Moreover, it's sincerity and mutual trust that power us forward. Many trailblazing teachers were inspired by the workshop, such as Teacher Xiaoye Wang, Chunyu Cheng and Ying Rui, who often recalled the inaugural Summer Workshop with fondness. It was entirely mutual listening on an equal footing, which was conducive to self-expression and emotional arousal. This kind of discussion reinforced our self-identities of "me" and "we". Even if "I" am a commoner, "I" am being loved and respected in "we". Every individual in "we" is empowered. This is the magic effect of the learning community!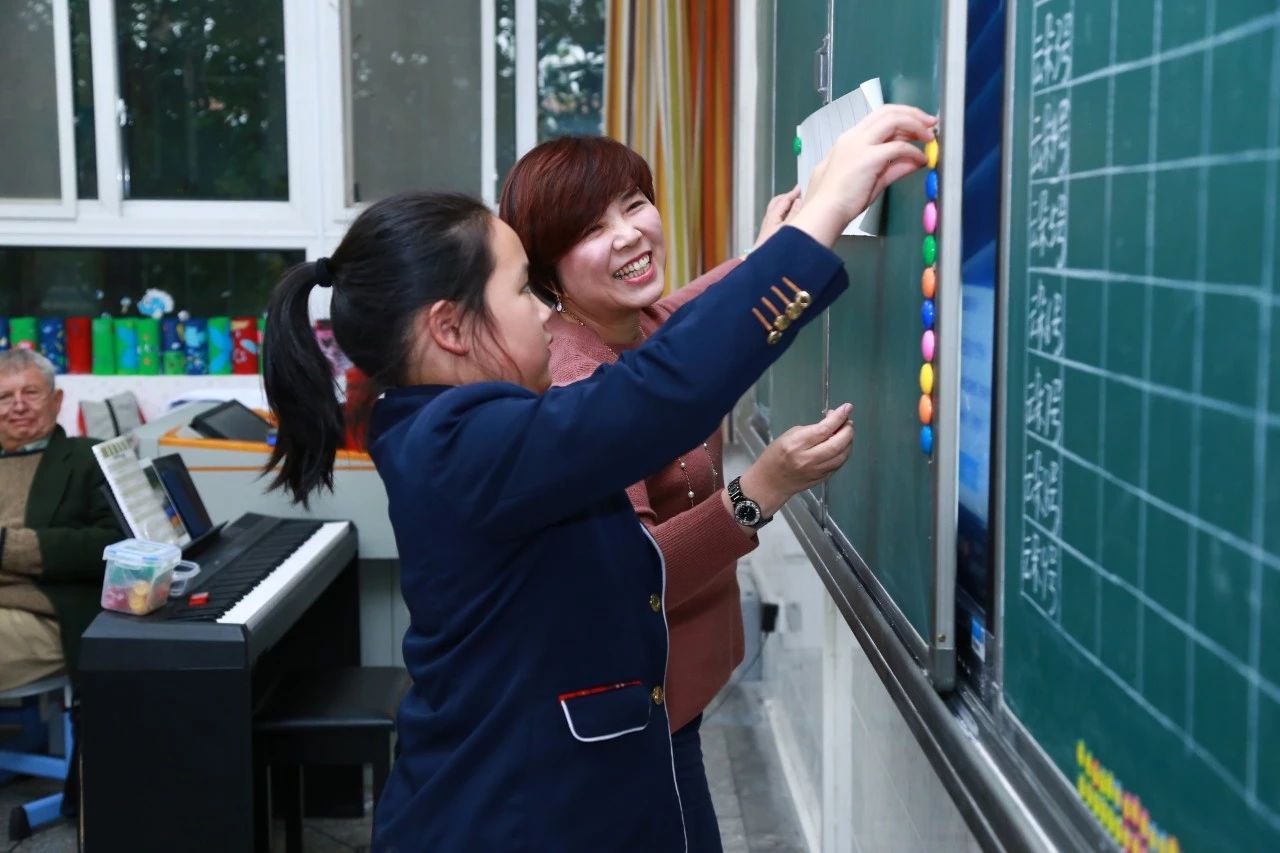 Research is the beacon tower that guides our sail. The second and third Summer Workshops of the learning community, participated by some 500 teachers all over the nation, naturally turned into "Workshops for Trailblazing Teachers". While three years ago, participants were just over 100 from Shanghai. Unfortunately, we cannot invite all the applicants as the conference room was already packed. We used instead livestreaming for many more teachers to join. In the wake of the 2016 Summer Workshop, Shibo Home Experimental Primary School, with the ardent support of Headmaster Zhengzheng Feng, began to implement the learning community approach by studying class cases routinely in school. These sessions were joined by teachers of other schools. Shibo also opened its classrooms to observers and supported discussion among teachers, which proved to be widely popular in the teaching community. During the three years that Shibo hosted the Summer Workshop, teachers were able to delve deep into practice and learn from each other. Thanks to the second and third Summer Workshops, the seeds of learning community have spread far and wide in excellent teachers across the nation.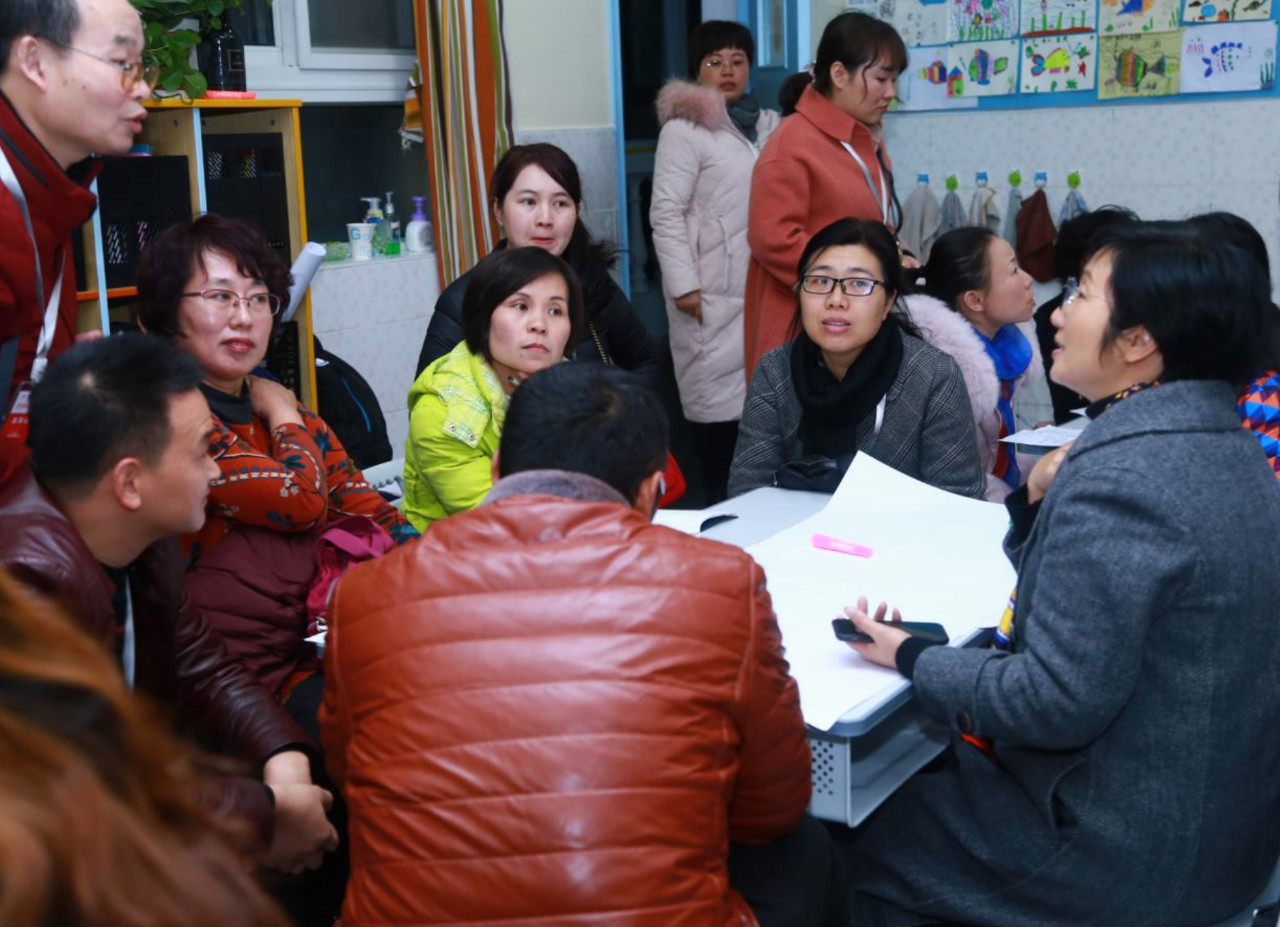 The four-day workshop was carried out exactly as frontline teachers required: centering on constructing a listening-based relationship, lectures delivered by experts of various fields, joint class preparation, auditing a research class, mock classes and joint reading. Many teachers were able to teach in the learning community way once they returned to their schools, after attending one workshop. We also supported them in an all-round way by building We-chat group chats and providing online training. Teacher Qin Guo attended the second Workshop for Trailblazing Teachers, then took the initiative to teach a research class. As a result, she was able to teach in this style once she went back to school and was welcomed by her students. She quickly grew to be one of trailblazing teachers in Shanghai.
Teacher Jianzhen Guo of Jiangyan District, Taizhou City attended the second Summer Workshop of the learning community. In less than three months' time after the workshop, she was able to formulate a healthy and deepening listening-based relationship with her students. Her class culture was transformed, and more and more teachers followed her footsteps. With her efforts endorsed by Zhongling Lin, Director General of Jiangyan Education Bureau, Teacher Guo initiated a class reform of learning community across Jiangyan district. Then many more excellent education administrators and teachers came to the "Trailblazing" Summer Workshop. They came and were deeply touched by the learning community. When they returned, they became agents of change in their own communities.
Section Chief Xuemin Liu of Chifeng Education Bureau is a persistent explorer of class reform. With the help of Xiaoya Zhao, editor-in-chief of China Education Daily, he reached us and attended our workshop and summit. Then he led educators in Chifeng to explore and apply this methodology in his city. Chifeng became a cooperation region of the Institute of Learning Community. Until now, primary, middle and high schools in Chifeng have all been implementing reforms of the learning community. Great results have been achieved in some key high schools in Chifeng City.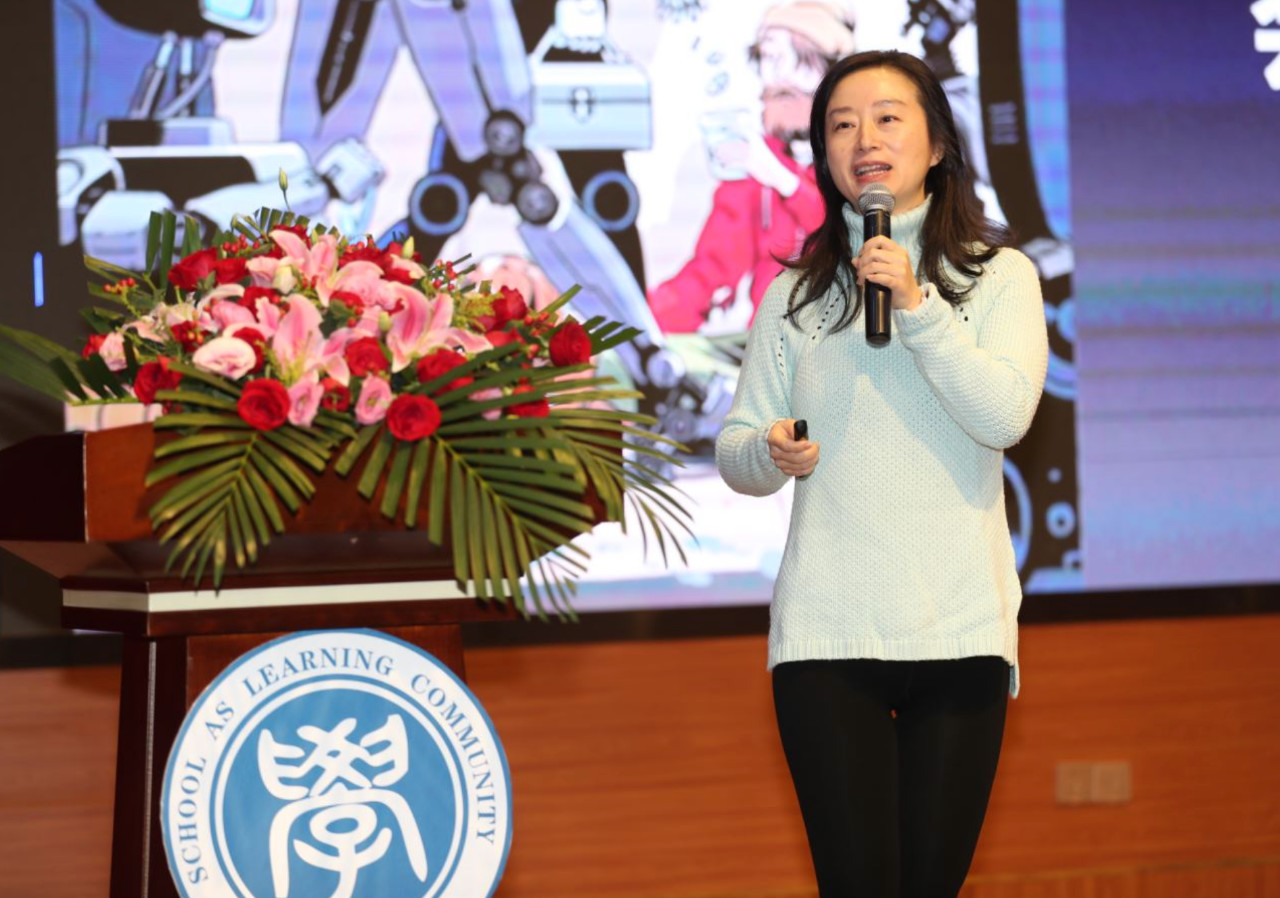 We hope the workshop will provide a platform of idea exchange and mutual support for nationwide experts and teachers, and in particular, guide teachers to enact innovation and change in our education system. Indeed, the three workshops have nurtured multiple excellent teachers and attracted more experts from various fields to join our research team. Teacher is like a seed, where the seed takes root, a tree will grow. Teacher is like a white sail. Where many sails gather, a harbor will take shape. We are confident that our vision of "safeguarding high-quality study right of every student" will be realized as long as every innovation effort of a teacher is recognized, every effort made by school is respected, and all of us interact, discuss, learn and exchanges ideas from each other on a larger platform to help enhance more schools and teachers, and joint efforts are made inside and outside the education system.
Founding of the Adream Learning Community:
Multiplying Class Transformation Across the Nation
1)From Shanghai to Yunan to Barkam —— Adream Takes us Forward
As cases study and workshop gained more popularity, we began to work with more people, whose key concern was education quality. By the end of 2016, Chairwoman of Adream Foundation, Jiangxue Pan contacted me and sent four executives of the Foundation to talk to me. In March 2017, Yang Tan, Adream's Yunnan regional manager invited me to jumpstart class transformation in Gejiu City, Yunan Province and I accepted. Gejiu is so far away from Shanghai. It took me almost a whole day to reach the city: leaving home at 6:30am to catch the metro bound for Shanghai Hongqiao Airport, followed by three hours' flight to Kunming, capital of Yunnan Province and another six hours' bus journey to Gejiu. When we finally arrived at Gejiu Station, it has past 7:00pm. The teacher who picked us up was Yang Tan, a university student-like slim figure in his T-shirt. Later in our conversation, we found Teacher Tan was from Changhzou near Shanghai and graduated from the School of Journalism & Communication of Nanjing University. After graduation, he volunteered to teach in Yunnan. He was extremely worried about education quality in Yunan. When he joined Adream and became its Yunan manager, Teacher Tan has regarded Yunnan as his second hometown. He was trying his best to provide more resources and methods to Yunnan students and teachers.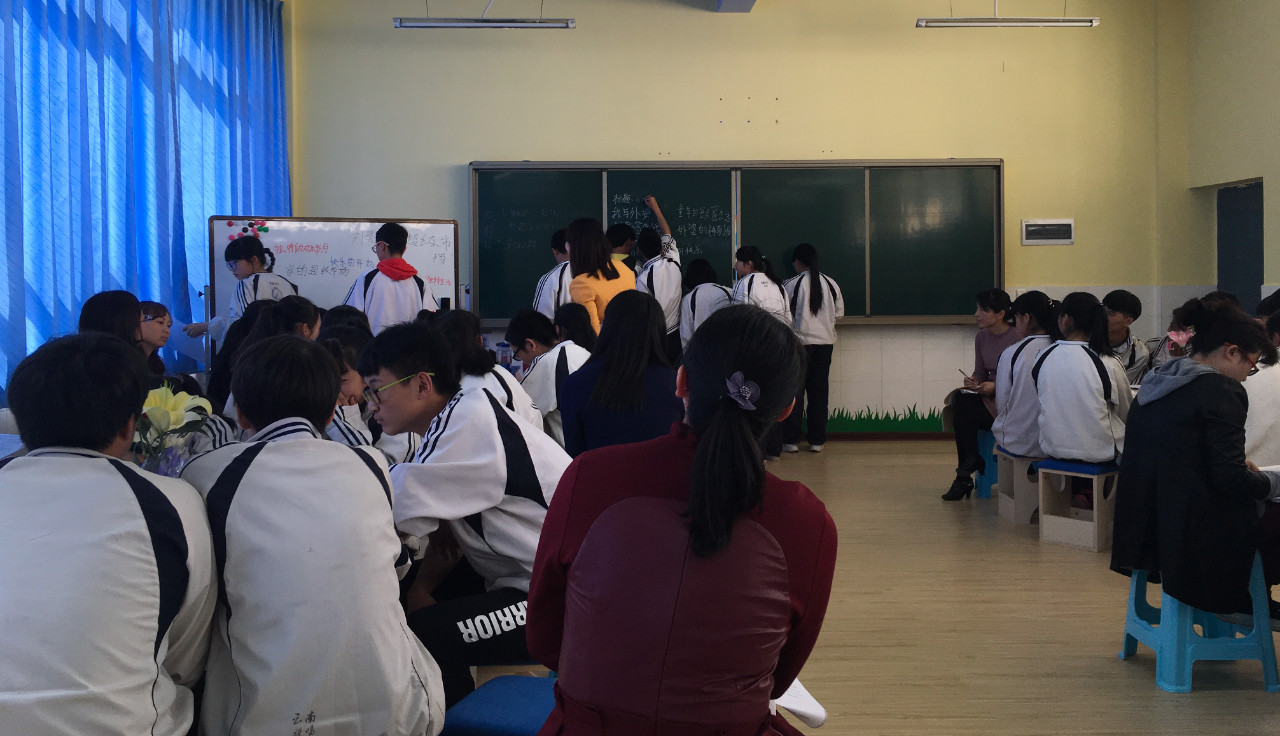 #Dr. Jingjing Chen conducted a research class in Gejiu City in 2017
Our demo class opened on the second day in Gejiu's Adream Center. Before we entered, it was already packed by headmasters, teachers and offyunicials of local education bureau. I first explained the vision and method of the learning community to them, then taught a reading class to third-year junior middle-schoolers. When students first came in, they were confused as they had to cope for a major exam soon. I could see nothing but boredom in their eyes. In the one-hour reading class, I assigned two tasks for them, then invited them to reflect on their reading and express their minds. Magic ensured. Students, who were timid and quiet an hour ago became fervent speakers and competed to write their ideas on the blackboard. If I were not the witness, I would not believe it. When the class was over, instead of leaving, they stayed and applauded to me. They even lined up to take my contact information. They loved this class —— much beyond my expectation, and beyond the wildest imagination of headmasters and teachers present in the room. They have never imagined a class to be so peaceful and beautiful, yet so invested by students who didn't want to leave even it's ended. The flame of reform sparked in Gejiu soon swept over other regions of Yunan, with participating schools and scale of activities ever expanding. We also took part in Adream's Headmasters' Forum and Education Bureau Heads' Forum, where the training offered by the learning community received support from many more school administrators. Next, we pressed ahead to Barkam. Together with Jiangxue Pan, Chairwomen of Adream Foundation, we ignited passions in teachers and students when we jointly explored the secret of successful learning in class. Barkam, meaning "strong flames", is the prefectural capital of Aba Tibetan & Qiang Autonomous Prefecture. In Barkam, we were convinced more than ever that people, even in far-flung border regions like Barkam—far beyond economically advanced cities, need to be empowered by the trailblazing force of change. As people are searching for this power, we have the responsibility to shine the light on their quest and help them succeed.
2)Epoch-Making Events: Opening of the Learning Community Summit and Founding of the Institute of Learning Community
In 2017, various forums and research activities of the learning community began to merge with the Adream system, thanks to the vision of Yang Tan, Adream's Yunan manager, who is committed to advancing education exchanges and cooperation between Yunnan and Shanghai. These activities were well funded thanks to all the donors to Adream Foundation. In December 2017, after a year's cooperation and preparation, the first Learning Community Summit was open and the Institute of Learning Community was founded. The learning community, for the first time, was supported by institutional safeguards and a real entity under the flag of Adream Foundation. This marked a new milestone in the learning community's local research and practice. This "grassroots" revolution, ignited by researchers, determined headmasters and teachers who loved to conduct cases study and forums, now offered a home-base for all who joined the learning community reform. The institutionalized learning community allows us to better set the direction and plan systematically for its development. It serves as a platform to organize experts, headmasters and teachers of all levels to analyze and solve real problems in China's education and improve China's educational ecology.

In this Summit, more than 500 educators nationwide gathered to discuss core issues of common concern in our research and practice, while our cases study, as usual, looked into the research classes of various disciplines produced in the learning community. It's the tradition of the learning community that everyone stands a chance to speak. Everyone is included in our class observation and after-class discussion. No one is an outsider. Every opinion is heard and valued. Everyone is living up to the community's tenets through his or her actions. As everyone contributes his or her voices on an equal footing, a symphony is created!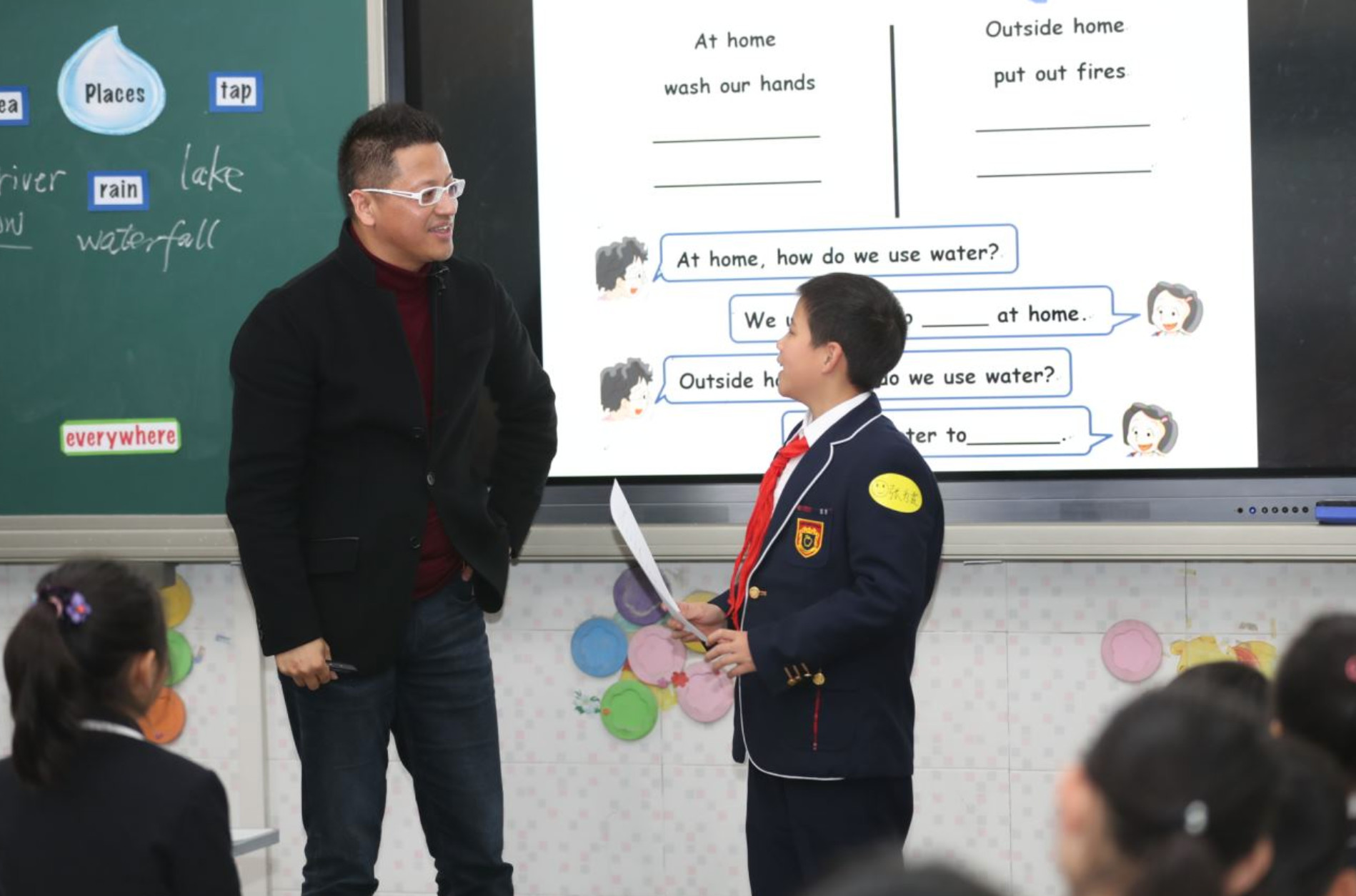 In this Summit, Jiangyan, Chifeng, Xinghua, Dalian, Chizhou, Bingai and Gexiu, etc., were established as cooperation regions, and multiple schools received funding, paving the way for nationwide development of our learning community. The Institute of Learning Community also sent experts to various regions to provide systematic support, and the experiences and practice of various regions can be absorbed into our common learning community archive once they were peer reviewed. We are literally creating our local research achievements with more and more members joining our community and enriching our theories and strategies. It's our guiding principle to stay close to teaching on the frontline with teachers and students. We use diversified methods to support individual teacher's self-initiated improvement, assist learning community reforms at the whole school level and even in the wider regional education ecology, where every teacher, school and region contributes to the deepening and expansion of the learning community. Thanks to this healthy cycle of development, the learning community is bursting with vigor and vitality, and contributes to faster growth and greater prosperity of China's education cause.
3) Forum on Students' Innovative Quality: A Student-Led Class Reform
I met Teacher Yanhong Zheng of the middle school affiliated to Shanghai University at the "International Conference of School as Learning Community" held in Beijing in October 2016. She is the host of Zheng Yanhong's Studio for Headteachers and an outstanding teacher of Chinese language and literature. She has been exploring class transformation and learned about the learning community from reading Prof. Sato. When we returned to Shanghai, she invited me to talk to her studio researchers and even went to Pudong to join our cases study. She was happy to sit in classrooms of primary and junior middle schoolers and share her observation with fellow teachers. She wrote her observation insights into one article after another. As a teacher of action, she began to apply her learning community insights into classrooms for first-year senior high students. Only in half a year, I was amazed at the level of students' learning competence when I was invited to her class. It shows if students are set free to think and express themselves, encouraged to listen and read extensively, they can achieve amazing levels of learning in senior high school, commensurate with first-class experts in depth of understanding and maturity of expression.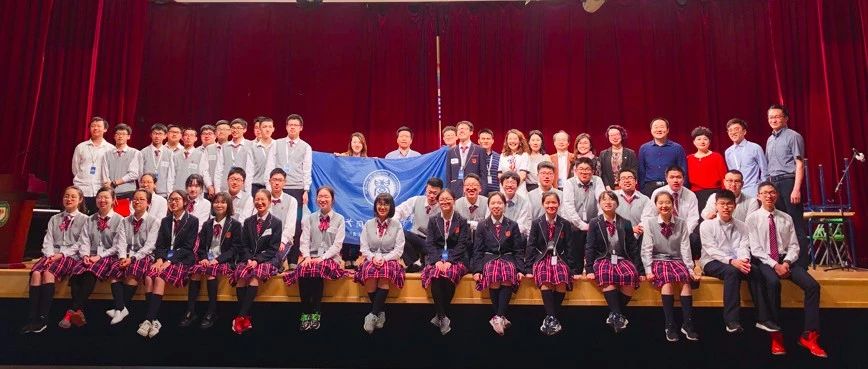 The class of Teacher Zheng presented research classes in large-scale research and forums of the learning community multiple times. When she took the class to Shanghai Pinghe School to demonstrate teaching of Franz Kafka's The Metamorphosis, students had a heated debate on "why author Kafka turned Gregor into a monstrous insect-like creature". Students analyzed Gregor's character as a person, insect and non-human. They not only interpreted the texts, but launched a laser sharp analysis into the complexity and uncertainty of human nature, considering the social, economic and cultural contexts of Kafka's time and his life experience. After class, students joined teacher researchers to study their own "case". It surprised us that students exhibited deeper understanding of class than teachers. Students presented spectacular answers to questions posed by teachers— "what are the differences between learning community and cooperative group learning?", "how to allocate right of voices in a learning community", "what's the impact of learning community class on academic performance" and more! The sharp insights of students won applauds from teachers from time to time.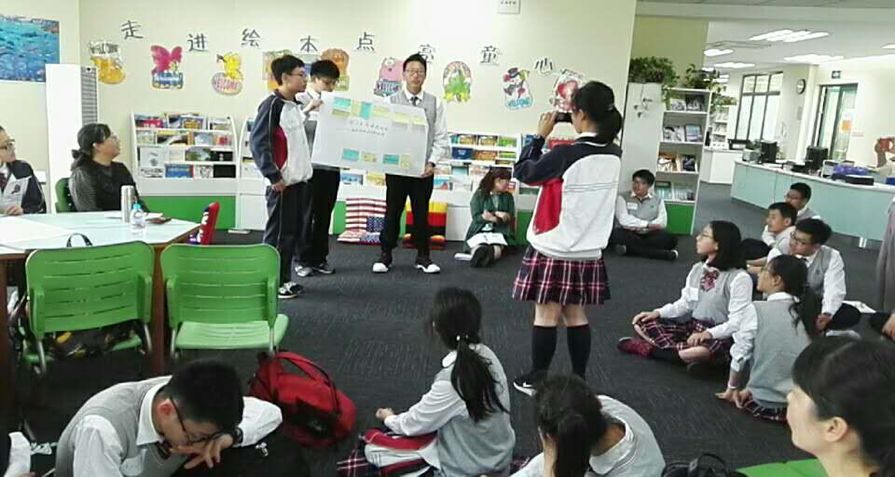 These insights were then translated into a huge body of students' writing —— literally hundreds of articles as collected by Teacher Zheng, among which, several were published by China Teacher Paper. Student Longhao Cai's research paper "Path-Finding for High Schoolers Raising Questions" won the first prize in Shanghai's Youth Innovation Competition. Students plunged themselves into learning community and exhibited amazing learning and research competence in a short period of time, much to the surprise of teachers, parents and researchers alike. Why not turn students of this class into trainers of the learning community? Yes, let's do it! In early 2018, we began to think how to facilitate these "Trailblazing" high-school academics to play a bigger role. With the strong support of the Institute of Learning Community, the 40 plus students in this class began to plan the "Forum on Student-led Class Reform: From Innovation to Transformation" and invited students from Pinghe Bilingual School, Jianping Middle School, Jianping Experimental Middle School and No. 2 Middle School Affiliated to East China Normal University to attend the forum. During the forum, they presented lectures, debates, open classes, press conferences, exhibition of inventions and performances to participating teachers.
In the forum, teachers were not only stunned, but taken away! Students' liberal and rational analysis of education and its issues in class, their passionate discussion about the predicaments and solutions of education reform, all impressed us. We felt sorry that we used to know so little about students. They are actually great! As a result, teachers went to propose "A Deeper Class Reform That Shall Leave No Student Behind". In this forum, we established the "Learning Community Leading Scholars' Federation" and instituted students' keynote speeches as a regular session in all major research activities. We did this because we have faith in the agency of students in class. Thus, we have every responsibility to listen to them. And the strongest testimony of the effectiveness of learning community approach comes from student's development.
4) The Learning Community: Spreading the Seeds of Class Reform All Over China!  
The research and practice of the learning community caught the attention of education media nationwide. Experts, like President Zhenhai Lei, Editor-in-chief Qingyuan Zhu & Lan Lin, Director Xiaoyun Cheng, Dr. Min Ma, Dr. Shiqiang Xu and Editor-in-chief Xiao Chen, from major education journals and magazines, i.e., China Teacher Paper, China Education Daily, Exploring Education Development, Teacher's Journal, Teachers' Monthly, First Educator, Shanghai Research on Education and Shanghai Education, attended the Summer Workshops and end-of-year Summits of the learning community many times. Our research and practice were published by journals and media outlets such as Exploring Education Development, Shanghai Research on Education, Teacher's Journal and First Educator. China Teacher Paper and Teachers' Monthly even opened a special column for our learning community, where teachers could regularly publish their research and practice. As the learning community requires every teacher in a constructive classroom to become both a subject-matter expert researcher and a skillful practitioner in frontline research and implementation, our work has acquired both theoretical and empirical significance. What's more, theories and practice move ahead hand-in-hand, as classroom problems are pushing forward the development of theories through analysis and solution-finding, which in turn, empowers practice. As theory thus generated is verified in practice, it exerts a genuine implication on practice and is forward-looking and scientific.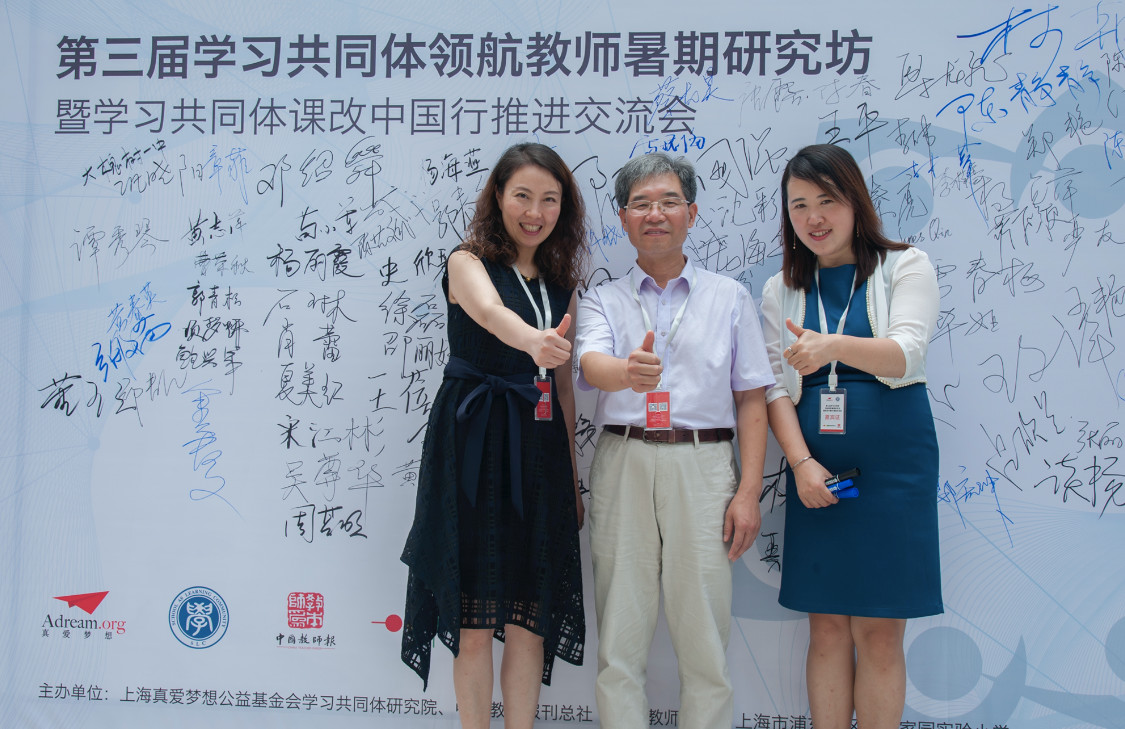 Qingyuan Zhu, Director of China Teacher Paper and a long-time supporter of class reform, has been leading headmasters and teachers to enact changes in class. Thus, he proposed a special campaign at China Teacher Paper named "Class Reform All Over China". When Director Zhu joined a learning community class, he directly proposed that the learning community should address challenges in effective cooperation so as to allow students to learn effectively. Director Zhu participated in all our forums and summits. Then at the initiative of President Zhenhai Lei of China Education Daily and Director Qingyuan Zhu of China Teacher Paper, the former "Class Reform All Over China" was renamed into "Learning Community Reform All Over China". As this initiative became effective in 2018, China Teacher Paper took researchers and Trailblazing teachers to disseminate concepts and methods of the learning community to places like Shanxi, Yunnan, Hainan, Shanghai, Inner-Mongolia, Zhejiang and Ningxia, hence making a great contribution to class reform and equitable education across the nation.
For more than a decade, our research and practice were able to make continuous progress with all the encouragement, support, participation and trust by academics, headmasters and teachers. Let me highlight a few important names in this list: Manabu Sato, Professor Emeritus of University of Tokyo, Prof. Qiquan Zhong of East China Normal University, President Houqing Yin of Shanghai Society of Education, Prof. Huixian Xia of Shanghai Normal University College of Education, Prof. Hua Zhang of Hangzhou Normal University Institute of Education Science and his team, Prof. Xuexin Zhang of Fudan University, Prof. Xiao Yang of Liaoning Normal University, President Liangen Zhao of Pudong Education Society, Deputy Headmaster Zhaohui Zheng of Jianping Middle School, Deputy Headmaster Weiyi Lou of the No. 2 Middle School of East China Normal University, Headmaster Wei Wan of Pinghe Bilingual School and his team,  former and incumbent Headmasters Zhengzheng Feng and Yi Lin of Shibo Home Experimental Primary School and their teams, Headmaster Xin Lin of No. 4 Primary School Affiliated to Fuzhou Institute of Education, Headmaster Haiying Wang of Gold Apple School and her team, Headmaster Li Li of Pudong Experimental High School Affiliated to Shanghai Jiaotong University, Dr. Wensheng Lin and Dr. Huilin Wu from Taiwan, Chairwoman Jiangxue Pan and her Adream team, Director Jianchu Huang, Director Rong Xu, Teacher Ming Cao, Haiyan Yang and Jianjun Ye of Shanghai Pudong Institute of Education Development, and other officials, headmasters, teachers who have been voluntarily promoting the learning community reform as well as media experts from journals and newspapers who have always supported our cause. We should not forget to mention our excellent Trailblazing teachers: Yanhong Zheng, Chunyu Cheng, Ying Rui, Xiaoye Wang, Xin Guo, Jianzhen Guo. This list is far from being exhaustive but we all share a common name: local researchers and promotors of the learning community!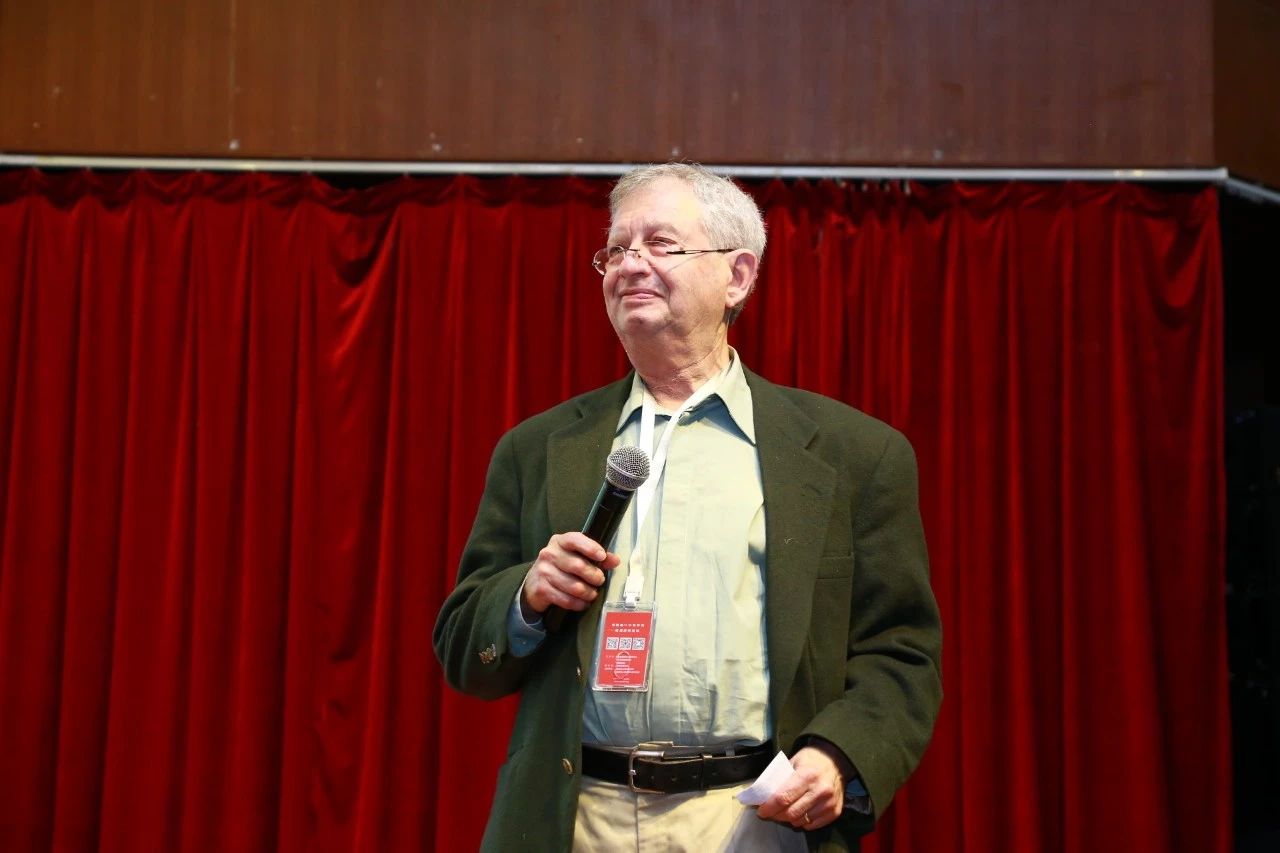 Let me summarize our seven aspects of achievements. First, a deeper understanding of the predicaments of Chinese classrooms and education reform, and the scope of research. We have understood the complex ecology of Chinese classrooms through our all-out efforts of investigation and observation of China's education. Second, a basic home-grown classroom observation methodology is established. This methodology, achieved through frequent class observation and cases study of all disciplines and school levels across multiple regions, focuses on classroom observation of a focal student's complete learning journey, which serves as the foundational method and paradigm for localized cases study. Third, we have managed to enter the core area of class research based on a large number of student-centered class observation and cases study. We also set the tone for localized classes in the learning community thanks to the mutually enhancing cycle between class research and practice. We have produced a series of high-quality research paper and monographs, some of which began to lead the discourse of class research.
Fourth, a path for teacher's professional development that is research and creativity oriented has been set. As more and more educators and professional teachers join the learning community, they lead frontline teachers to conduct joint research and learn from each other. They have trained a large number of high-quality, competent and highly-promising young teachers. They have witnessed in person the great progress made by these young teachers. The path thus set for teacher's professional development has proven to be universal and scientific. Fifth, the effectiveness of localized research and practice for learning community is proven by true development of students across schools and school levels. Students are able to engage in true and in-depth learning through class reforms as research on study psychology and cognition on students of all school levels deepens. Sixth, expanding influence of the systematic not-for-profit summit forums. Led by the non-for-profit goals, all experts, scholars and educators have enhanced their research focus and level, and the summit forums are playing a guiding role in China's education sector.
Seventh, preparation for next-stage development has been made. As our 100+Plan supports more regions to join our learning community, we began to move from pilots to large-scale incubation. As our practice and experience continue to accumulate, the inherent problems in education system became more pronounced. To solve these problems, the entire education and social system need to reflect and renew itself, and most importantly, the learning community research team need to shoulder our due responsibilities. As China's education reform stood at crossroads, many are still confused and no action is taken. However, we, led by our unwavering vision of ensuring high-quality learning opportunities for every student, have the responsibility to prepare for next-stage of education development, thanks to our knowledge of the blind spots and issues we have uncovered in Chinese classrooms.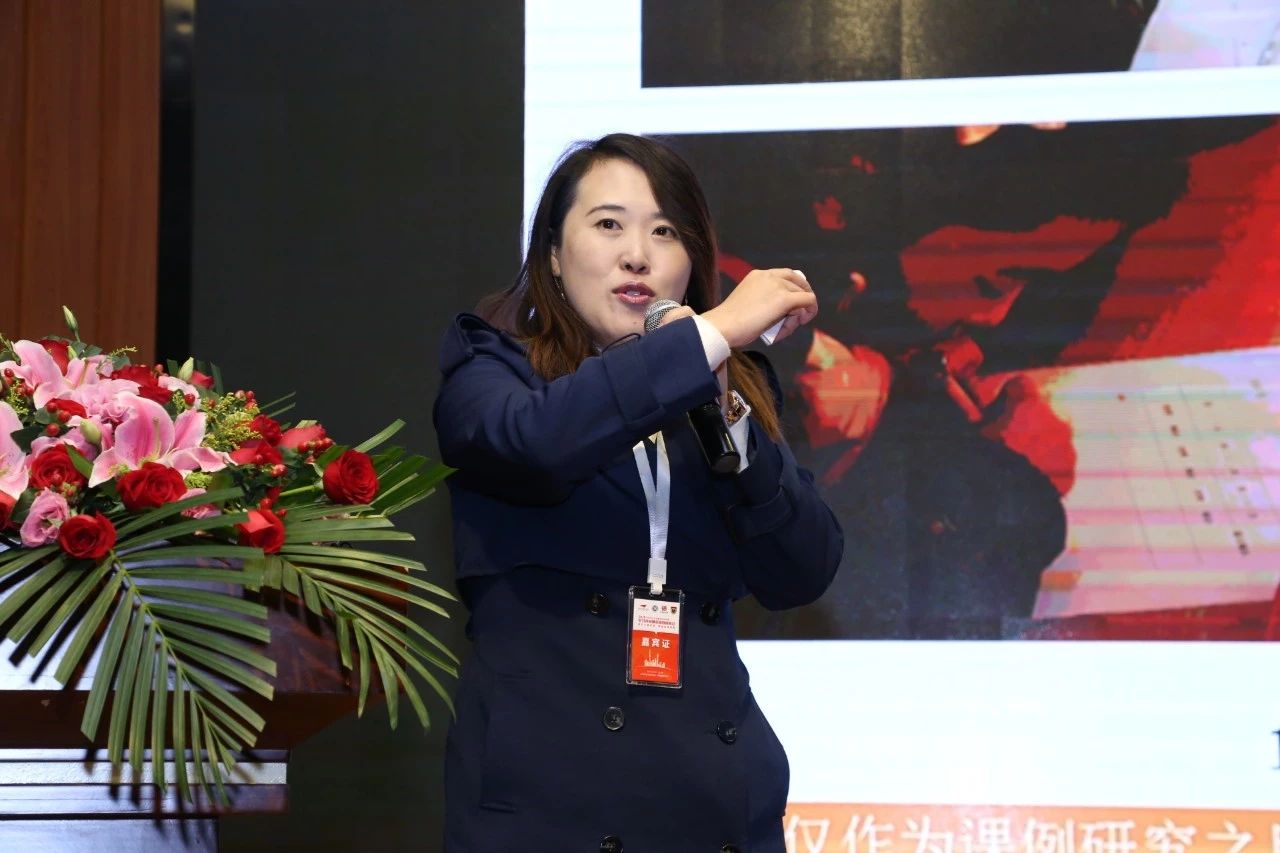 What's more, we are leading development iteration of the learning community with our forward-looking and systematic research. We plan to organize China's top experts to lead multiple systematic studies on subject-matter learning qualities and knowledge map, student's study psychology and cognitive styles, professional standards for teachers and teachers' professional judgement in teaching, evaluation for teaching and alternatives, digital resources and alternatives, etc., and lead on the process of turning these findings into high-quality study designs, so as to address the root cause of the predicaments and problems in current education and classrooms proactively. Led by the learning community's firm faith in "Research First", we center all our research on how learning happens and how to support students' whole-life development. This angle inspires our research and practice, and also serves as the goal we are moving towards. Moreover, we are constantly improving our common community classrooms through ample dialogues with our colleagues across the nation, across sectors and across disciplines, combing the reality of local classrooms with local research findings. Led by our belief in education equality and quality, we are making every effort to meet students' learning demands, explore their potentials with frontline teachers and enable every student to grow to be excellent and happy life-long learners.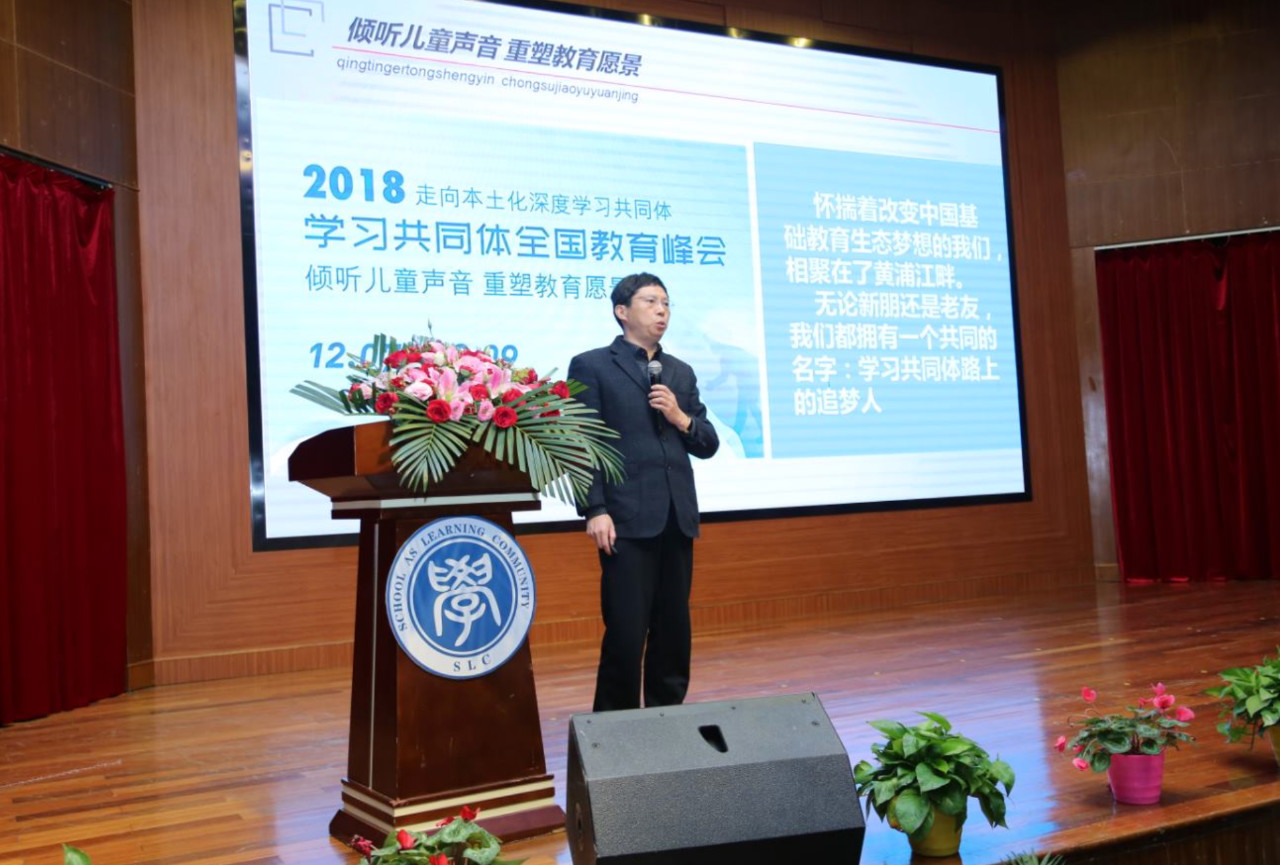 The Institute of Learning Community is formulating a nationwide research and practice network with its regional sub-institutes. Its Summer Workshops and Learning Community Summits are conducted regularly, with Shanghai as its nationwide headquarters. In the future, the Institute of Learning Community will strengthen visits and interaction at the regional level, and promote the development of learning communities at the regional level. Since the end of 2018, we began to establish a number of sub-institutes in Jiangsu province (headed by Deputy Director General Zhongling Lin, Director Boliang Kong, Deputy Director General Yan Teng and Teacher Jianzhen Guo, etc), Inner-Mongolia (headed by Deputy Director General Lansheng Zhao, Section Chief Xuemin Liu and Director Zhifang Cong), Zhejiang province (headed by Teacher Guofu Mo, Headmaster Dongxian Ma and Headmaster Yi Zhou), Xiamen city (headed by Teacher Yanxia Duan and Teacher Pinying Pan, etc.) and Jilin province (headed by Teacher Liang Qin), while the headquarters will support all regional sub-institutes to conduct forums and cases study so as to benefit localized research and practice in more cities and provinces.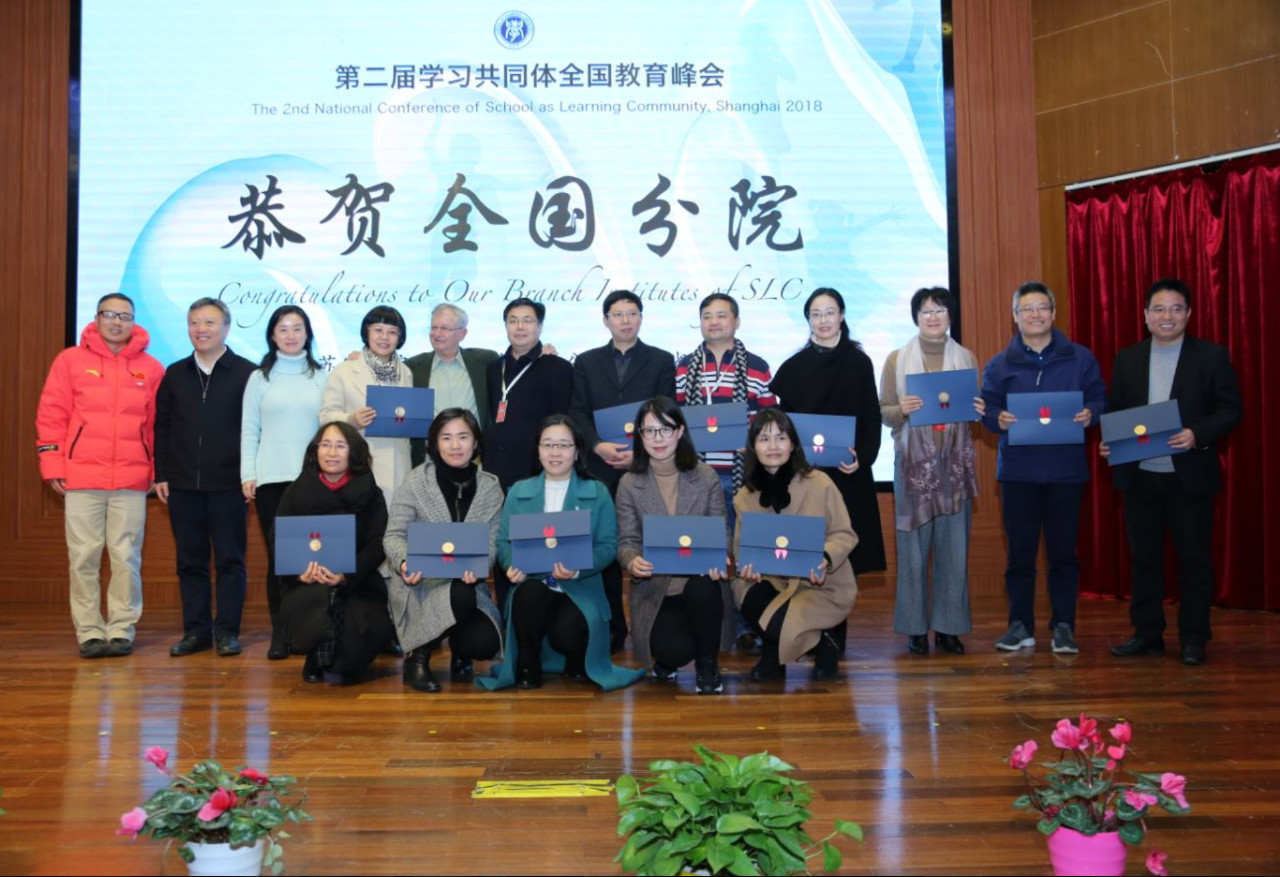 Education is central to everyone. Families have faith in education as they believe a child will grow to be a better citizen with good education. But education is not easy! Those at the frontline of education know how difficult it can be. We are constantly confronted with world-class conundrums like what kinds of citizen we want our students to become, what kind of courses we shall design for them and what kind of teaching method we shall employ to enable their better development. What's more, how can today's education equip children to cope with the unknown future? We could have kept the old way by turning a blind eye to these issues. But we choose not. We constantly pursue truth upfront out of our responsibility for children and the future.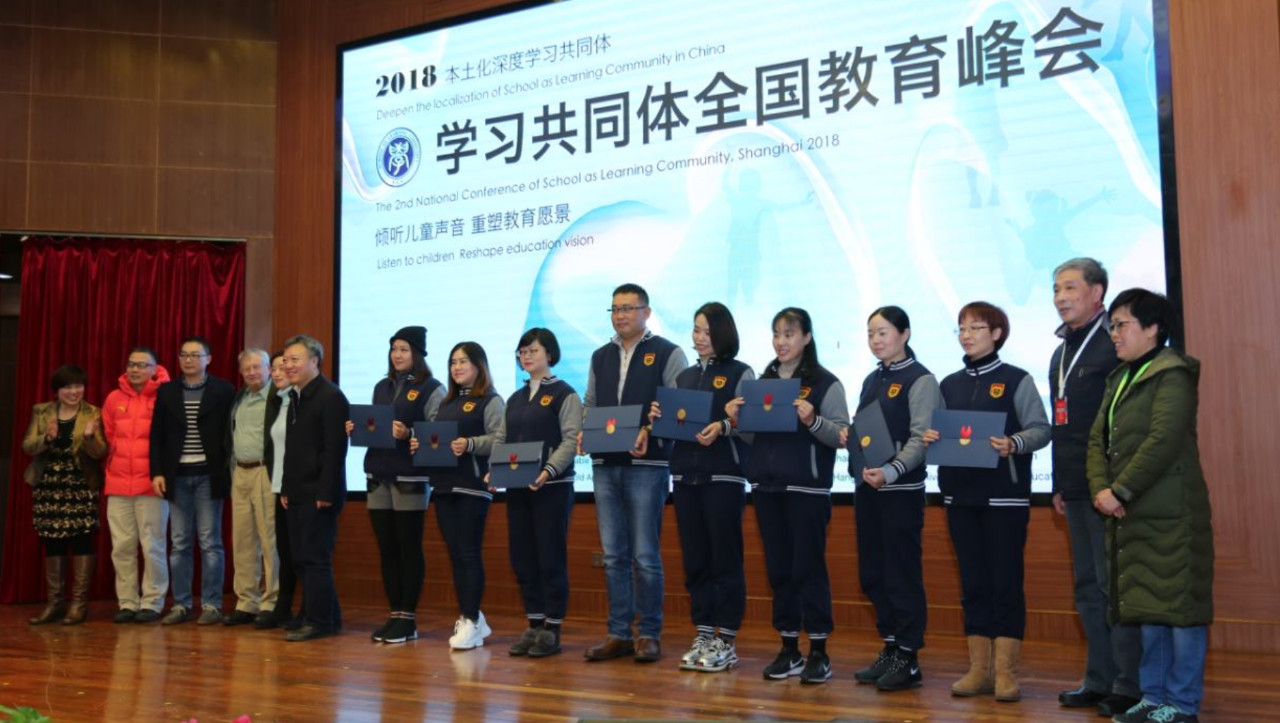 Given China's complex situation and intertwining problems, and the centrality of education to all, challenges facing China's education are enormous. That is why everybody should work together to tackle issues in education through mutual trust and support. The vision of the learning community can be summarized as three concentric circles: the inner core circle represents students' mutual support so that everyone can engage in confident learning; the middle circle represents teachers' open and mutual learning as a professional alliance; the third circle represents continuous cases study conducted by schools to safeguard the learning right of students and professional teachers alike, with the participation of families and the whole society who makes a joint effort for students' development. Only by following this path can issues in education be elucidated and resolved, and everyone in the education system enjoy a mutually supportive and trusting atmosphere. We believe the learning community represents a systematic effort to transform education, and everyone of us is both an agent and beneficiary of change. We're not bystanders, instead, we belong to the common community with a shared future, as everyone in the society shoulders the responsibility to make education successful. As students earnestly pursue good education, we share the same dream with them, powered by our unwavering faith in the learning community!